The specialists in

Interactive Water Features
For over 52 years, Fontana creates outstanding fountains all over the world. Famous for our remarkable quality standards and our extensive knowledge & experience in dry deck fountains, Fontana offers a complete range of products for interactive fountains of any scale and design.
Dry deck fountains are unquestionably one of the most popular forms of water features. The close proximity to the water streams creates a multisensory experience, allowing the audience to feel the lively energy of water and interact with the fountain. Children can play within the water feature and experience magical moments, stimulating their imagination.
The Fontana technology for Dry Deck Fountains & Splashpads manifests in superior quality, precision engineering, advanced technologies, premium materials, and extensive control options.
This gives freedom to designers and architects to work on creative ideas, knowing that there is a fully-certified, state-of-the-art product to realize the project.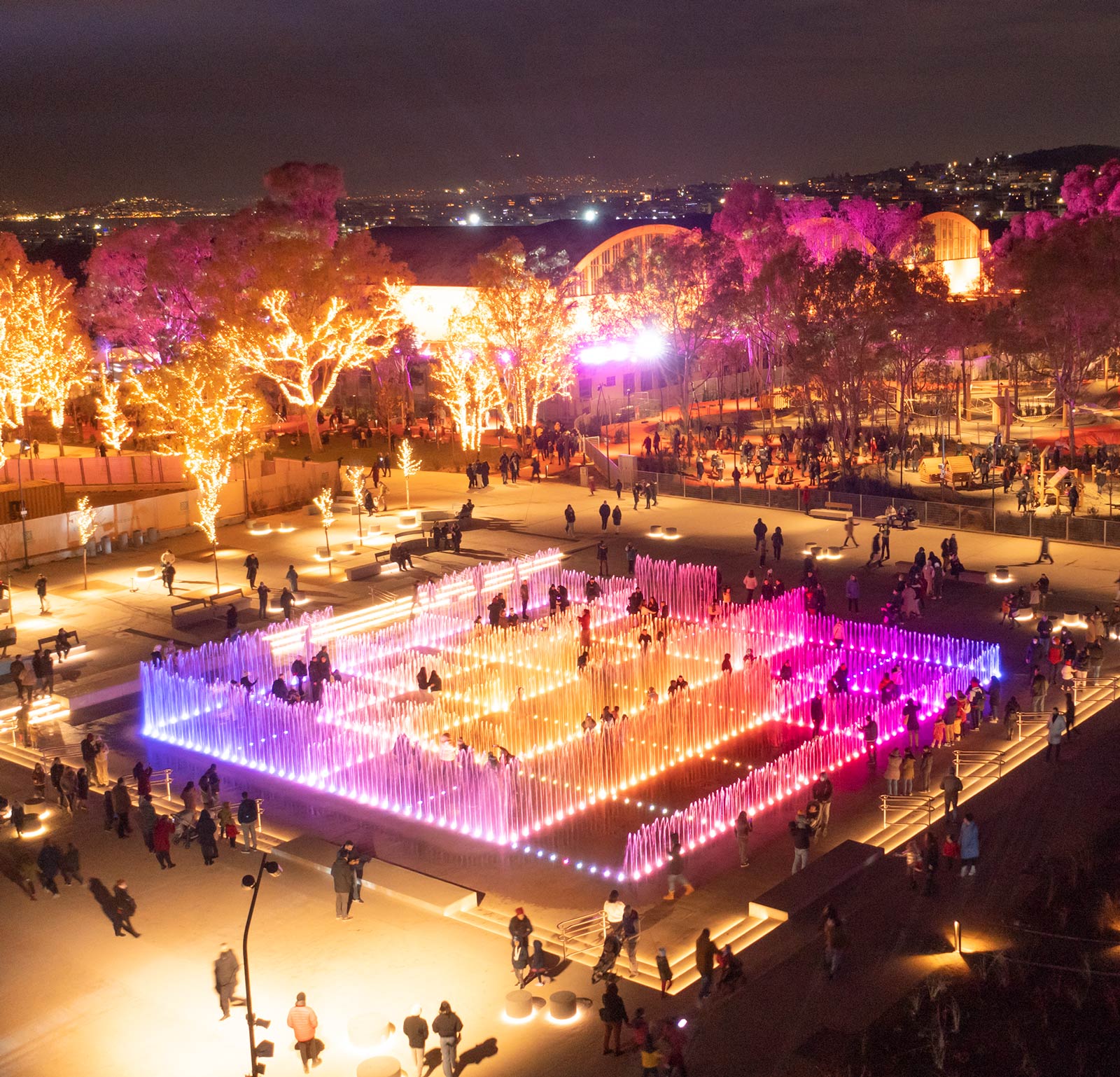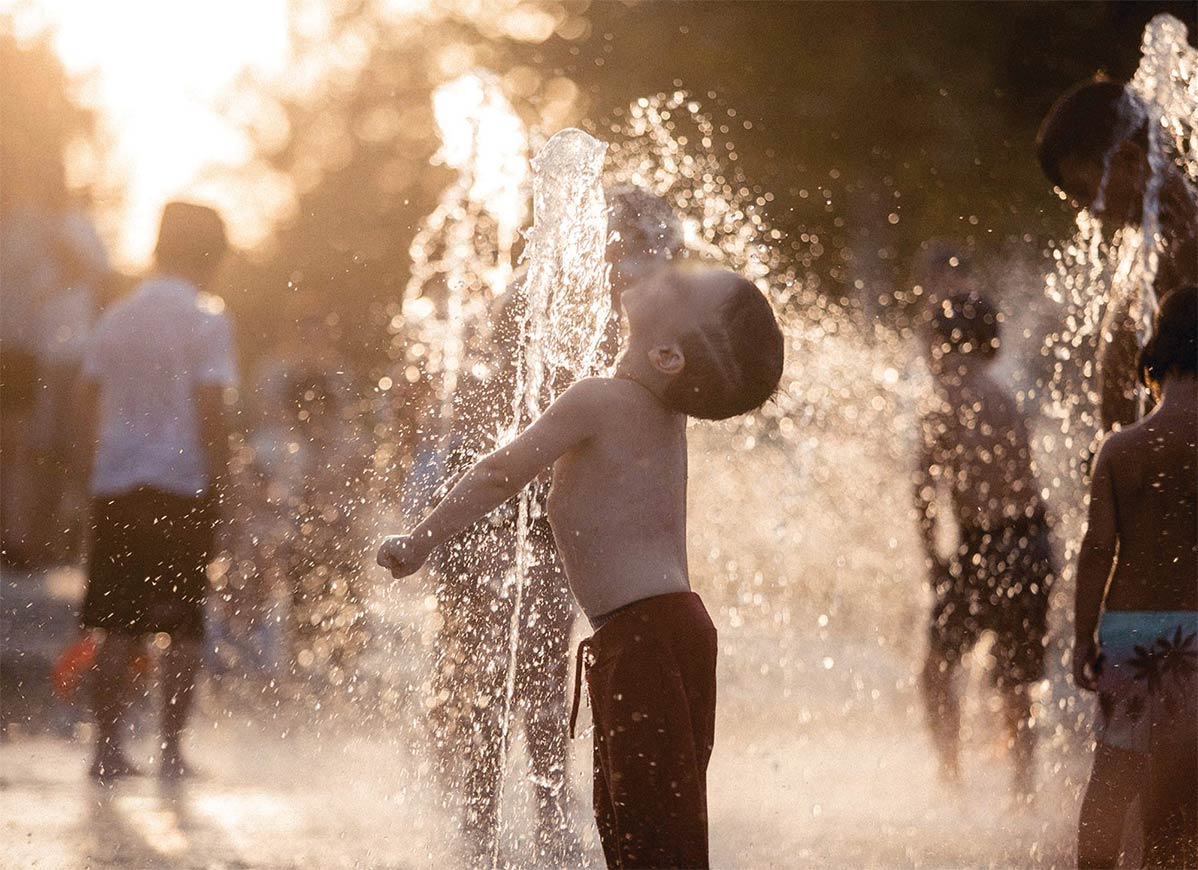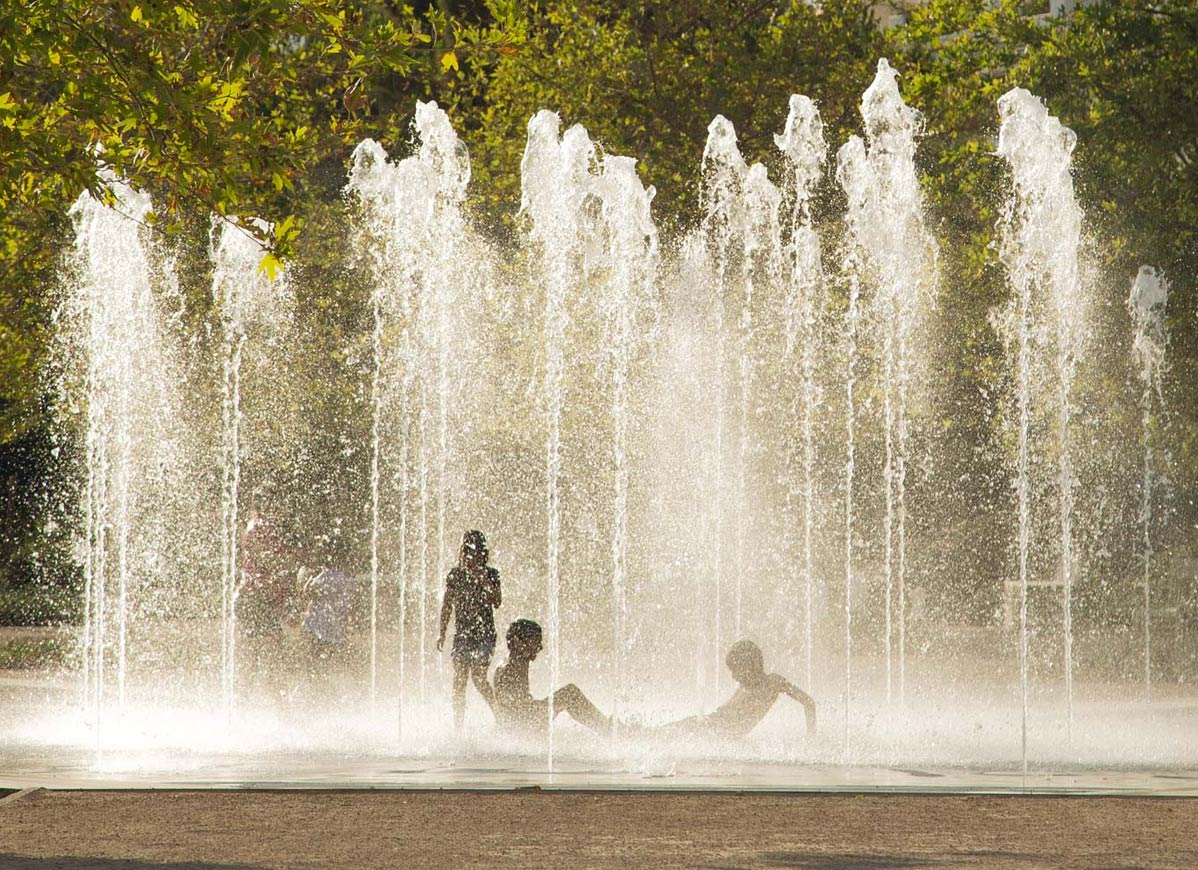 Programmable or constant-flow, embedded or suspended installation, with dry or submersible pumps; Fontana offers pre-assembled and factory-tested solutions for any design requirement, project size, infrastructure limitation, and budget.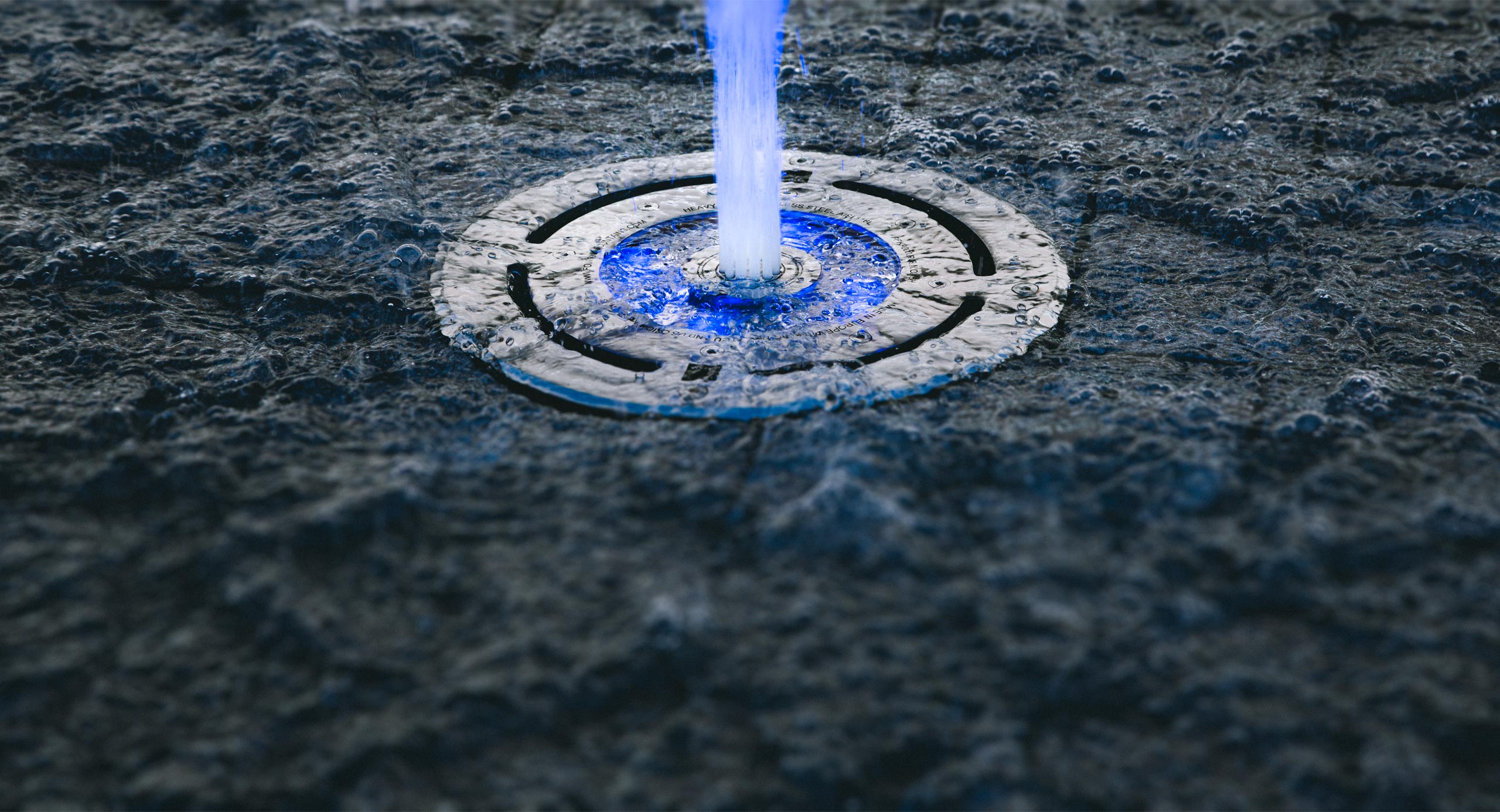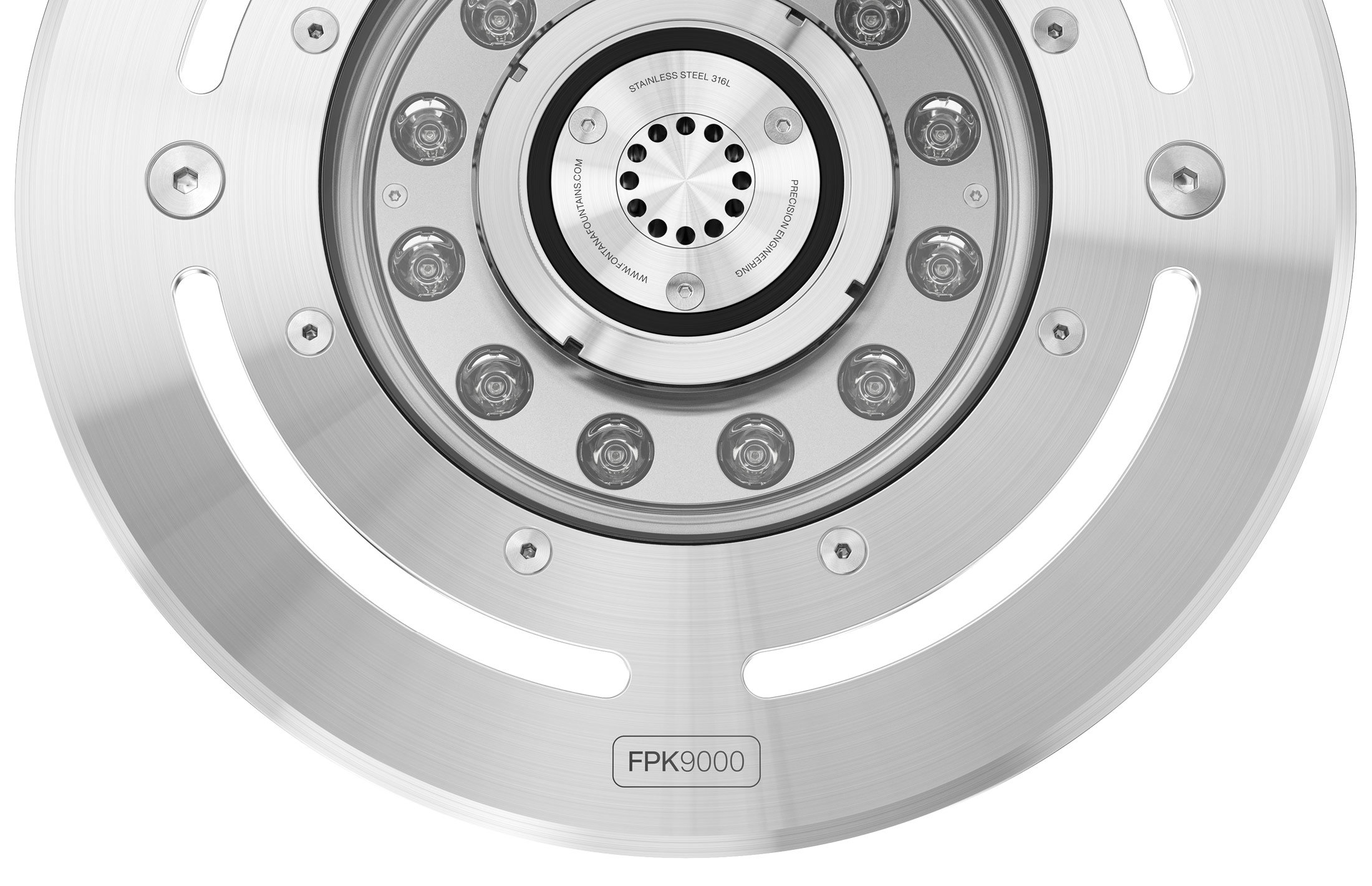 Premium Materials

Precision Engineering
A masterpiece of engineering, the Fontana fountain kits for dry deck fountains are primarily made of heavy-duty Stainless Steel. All components are machined by smart CNCs at exceptional precision, made to work together perfectly. The strong faceplates are specially treated to withstand impacts and loads, while the premium finishing provides a long-lasting sheen.
Show-grade Lighting: using Fontana's latest and most advanced technologies, all FPK fountain kits offer incredibly powerful lighting and vibrant colors.
Vivid Lighting
Vibrant colors, high color fidelity on the entire spectrum, and perfect power-lumens ratio translate to magical lighting shows and unforgettable experiences. The LED modules are developed by Fontana, specifically for use in dry deck fountains.
Smart Technologies
Packed with technology: embedded microprocessor, embedded drivers, comprehensive self-protection, advanced color processing capabilities, digital data transmission, addressable, interference-proof, universal control.
Application-specific Optics that concentrate light on the jets.
Embedded Microprocessors constantly monitor the fixtures.
Active Thermal Protection for enhanced operation & lifespan.
Work with long cables without being affected by voltage drop.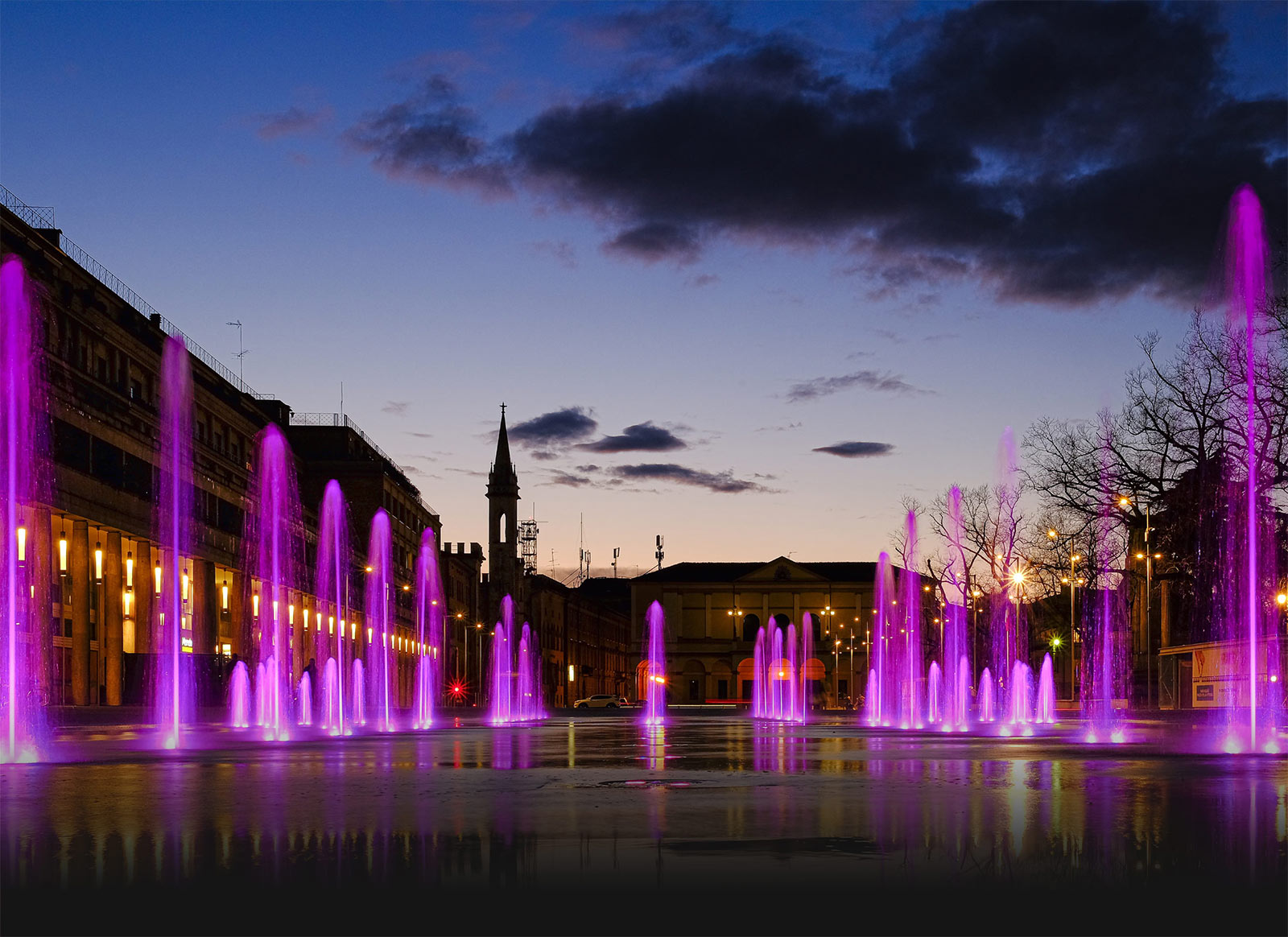 The pioneering Fontana technology is tested and certified by independent organizations & laboratories to comply with the world's strictest regulations & standards.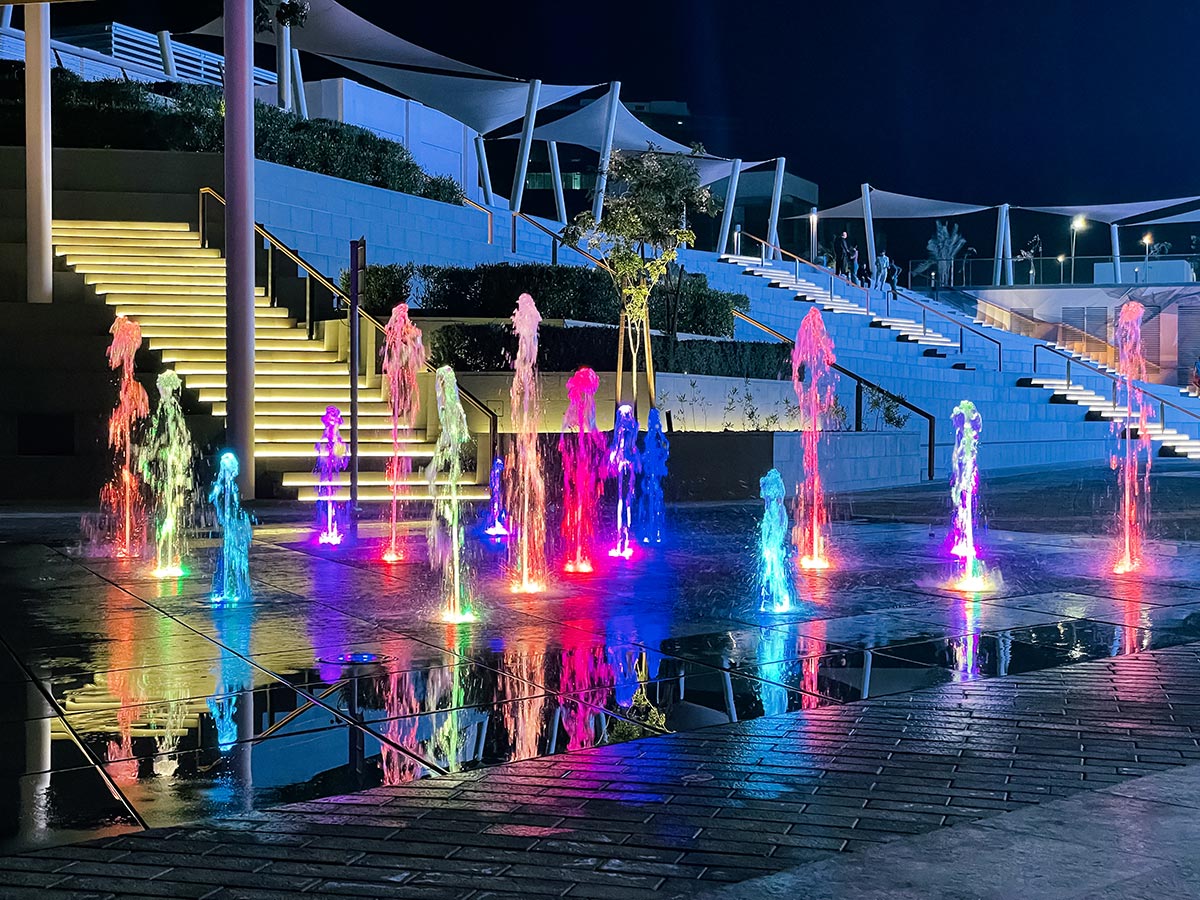 Assistance to
Designers & Architects
Receive valuable resources and assistance to complete your project. 3D models, IES files, BIM files, 2D Drawings, Datasheets & installation details are available for all products.

Contact us