Waterfall
Effects
Falling water is one of the most captivating, relaxing, and soothing types of water features. Fontana offers a complete range of ready-to-install systems for waterfall effects.
Waterfall effects elevate the ambiance of any space – from commercial applications like hotels & office spaces, to upscale residential projects. Falling water promotes the sense of nature and calmness in a uniquely familiar way. The soothing sounds and visually stunning waterfall effects create an immersive and exceptionally relaxing experience. Such waterfall effects also add a touch of luxury and create a serene atmosphere for guests, particularly in hotels & resorts.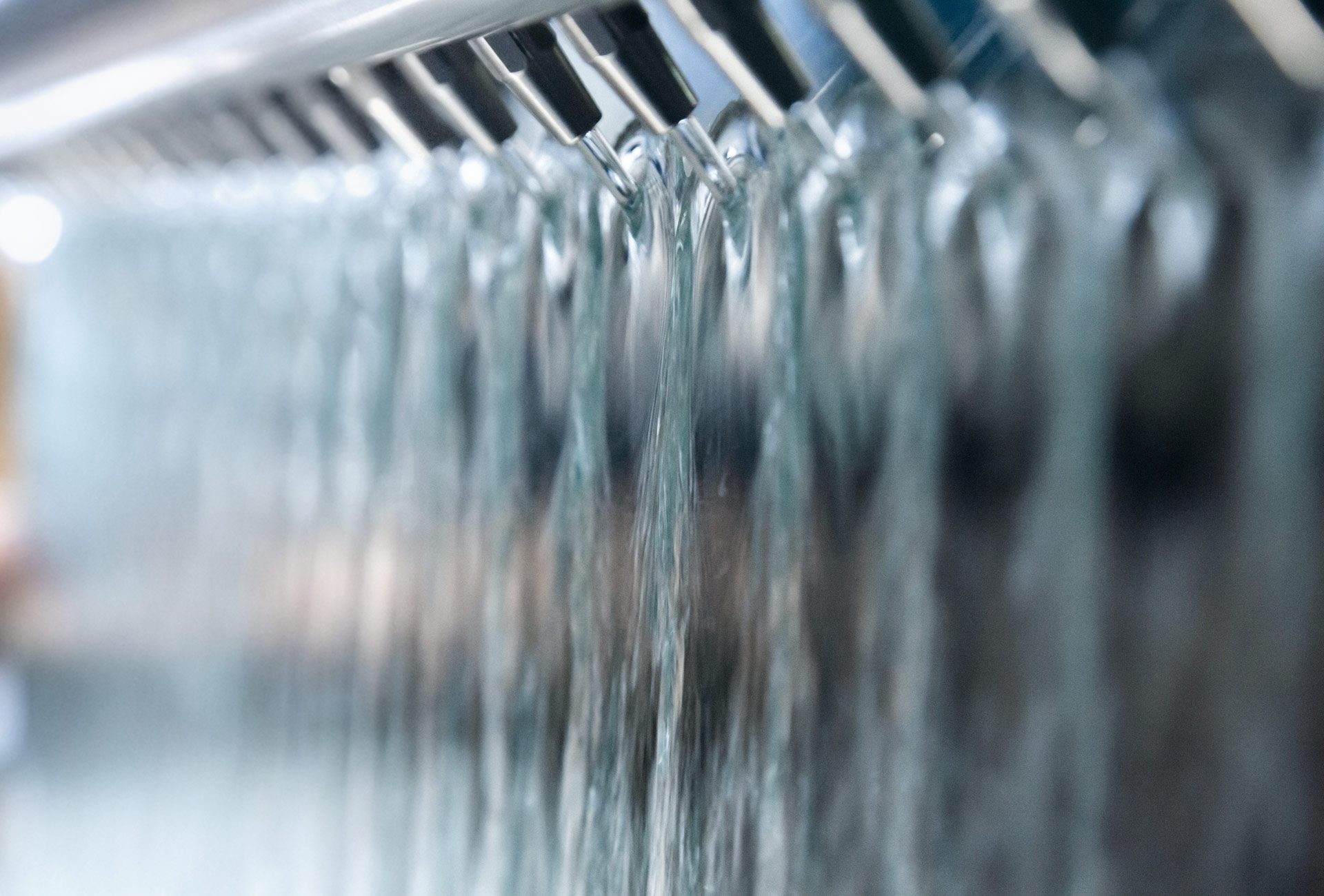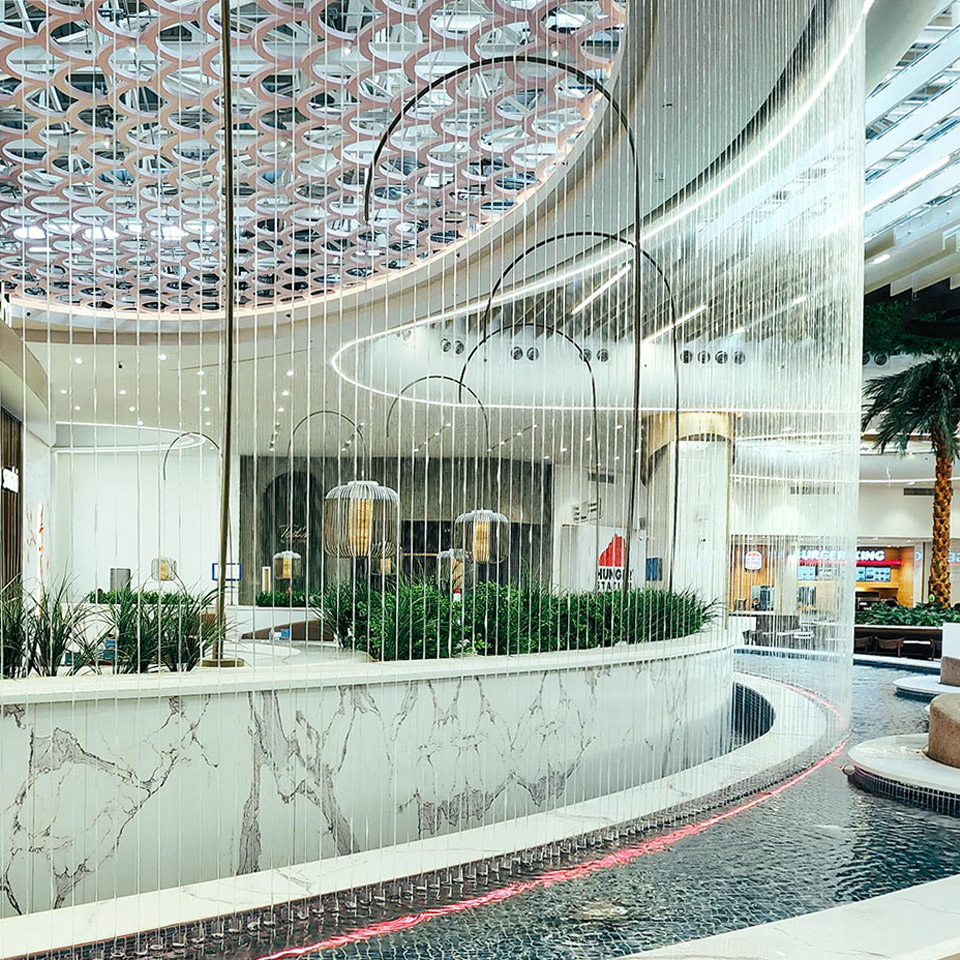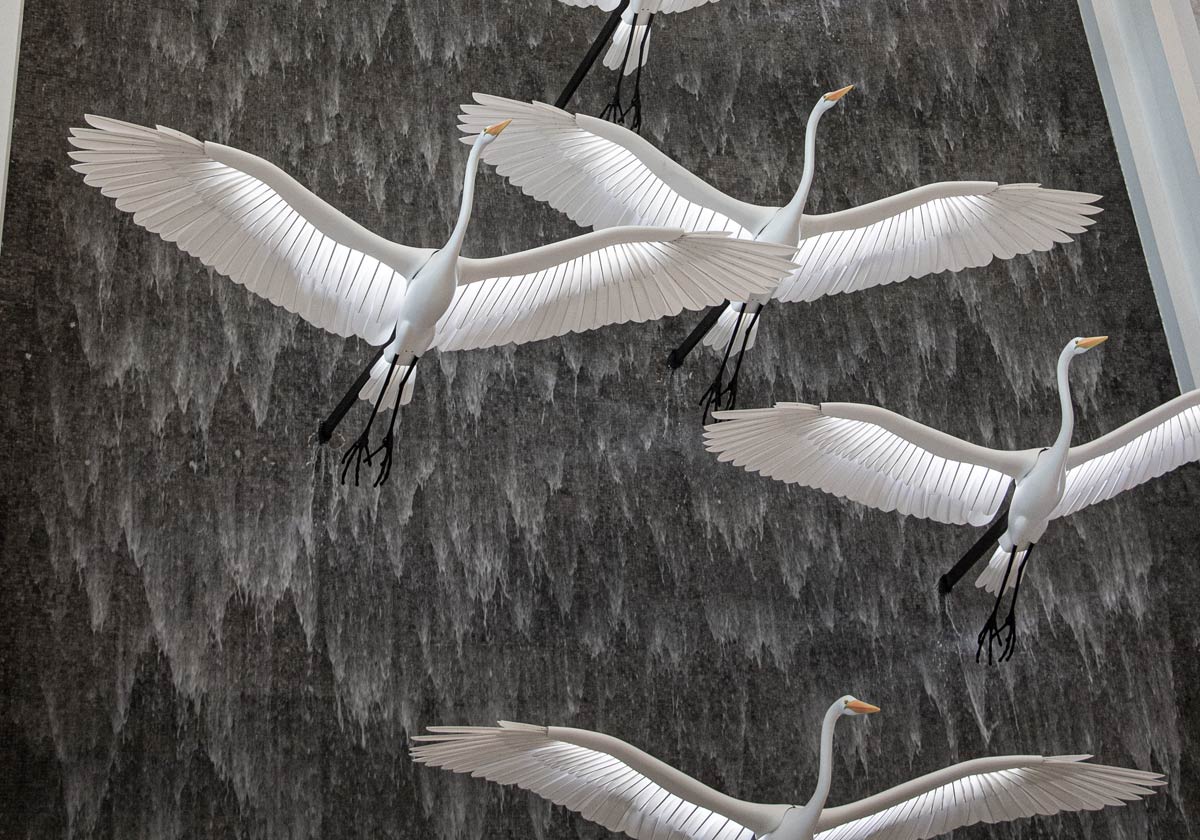 The inclusion of waterfalls in hotel premises serves multiple purposes, creating a serene ambiance and providing a visually captivating focal point. Firstly, waterfalls have a remarkable calming effect, their cascading water and gentle sounds promoting relaxation and tranquility. In the midst of a busy hotel environment, a well-placed waterfall provides a natural retreat, offering guests a peaceful oasis where they can unwind and rejuvenate. Waterfalls also contribute to the aesthetic appeal of hotels, elevating their visual charm and creating a memorable impression. The sight and sound of flowing water evoke a sense of natural beauty and evoke a connection with nature, even in urban settings.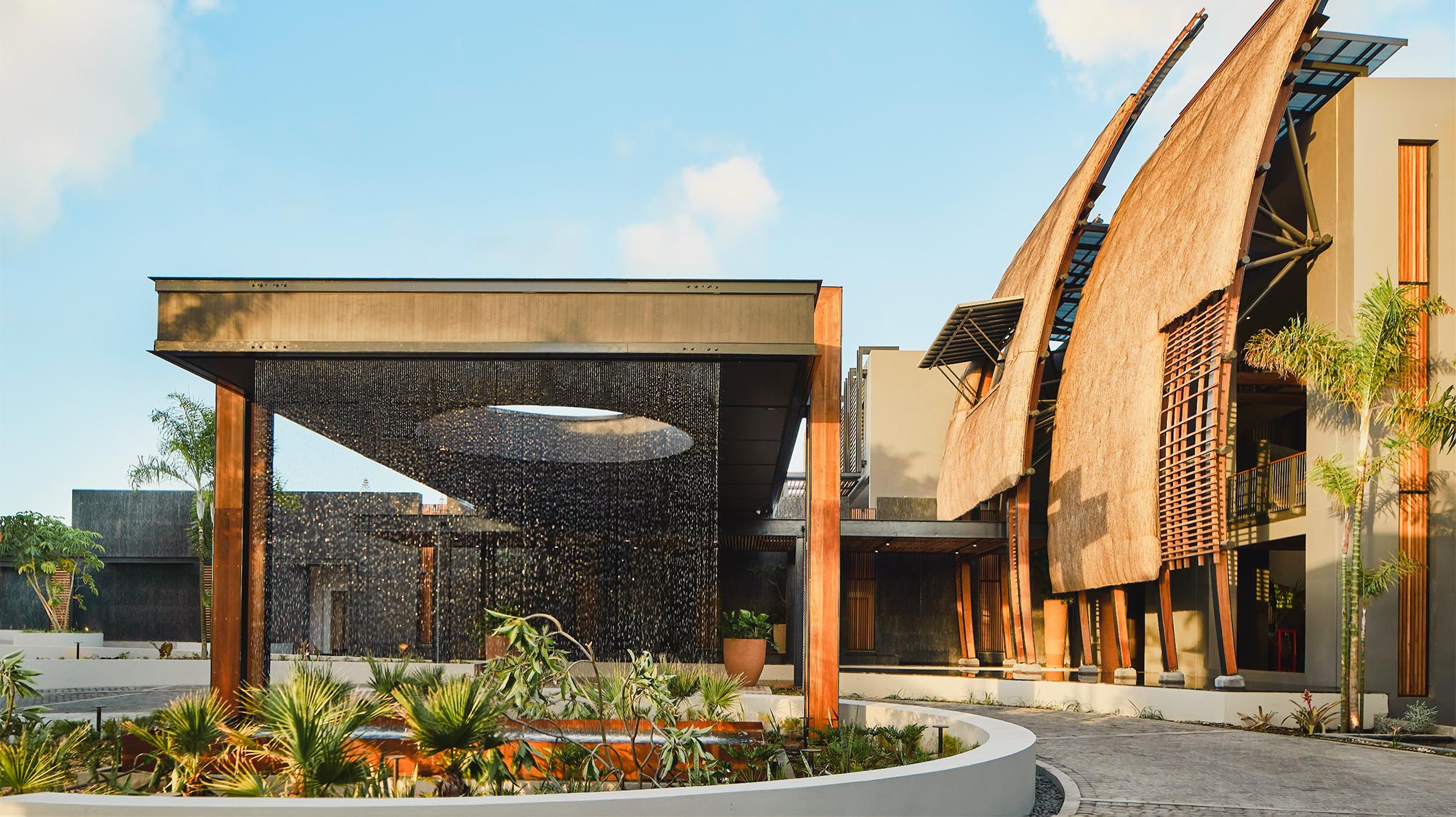 Office spaces can benefit from Fontana waterfall effects, as they promote a more relaxed and productive work environment. The soothing sounds and visual appeal of falling water help reduce stress and create a calming atmosphere. By integrating any form of falling water into office spaces, businesses prioritize employee well-being and create a more positive and productive work environment.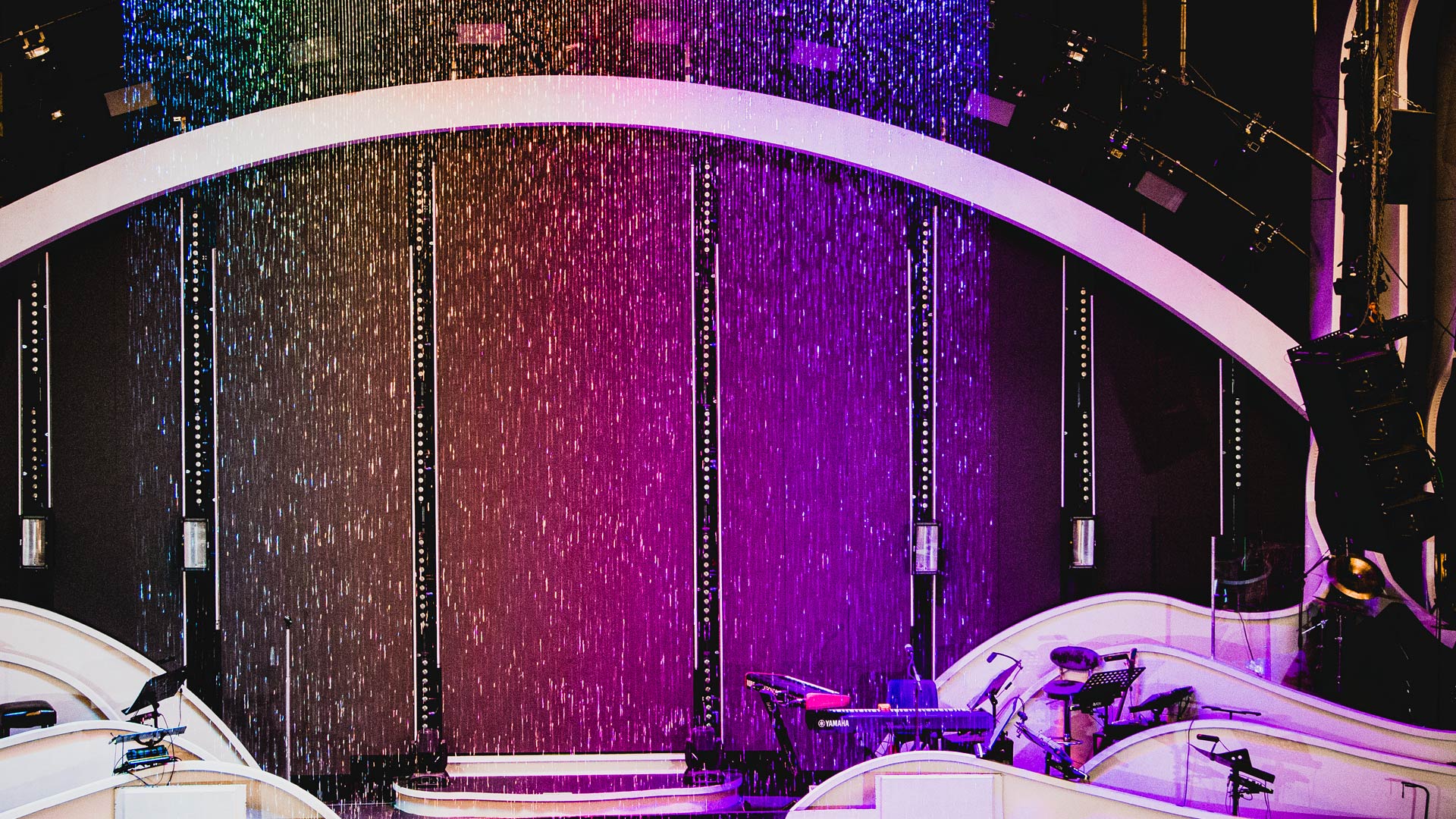 Subtle waterfall effects offer a gentle and understated elegance, adding a touch of tranquility to any setting. These delicate cascades of water create a peaceful and calming environment, enriching the surroundings with a discreet yet captivating presence. Ideal for those seeking a refined and nuanced water feature, subtle waterfall effects seamlessly merge with the existing decor and architecture, blending harmoniously.