making installation a breeze
A complete lineup of carefully designed fountains, made of the highest quality materials and delivered pre-fabricated, pre-wired, ready for installation. Featuring all new technologies like LED illumination and a set of handy features that will make your life easier.
No matter how complex the pattern you choose is, we have simplified the process of installation as much as possible, saving you money, time and effort.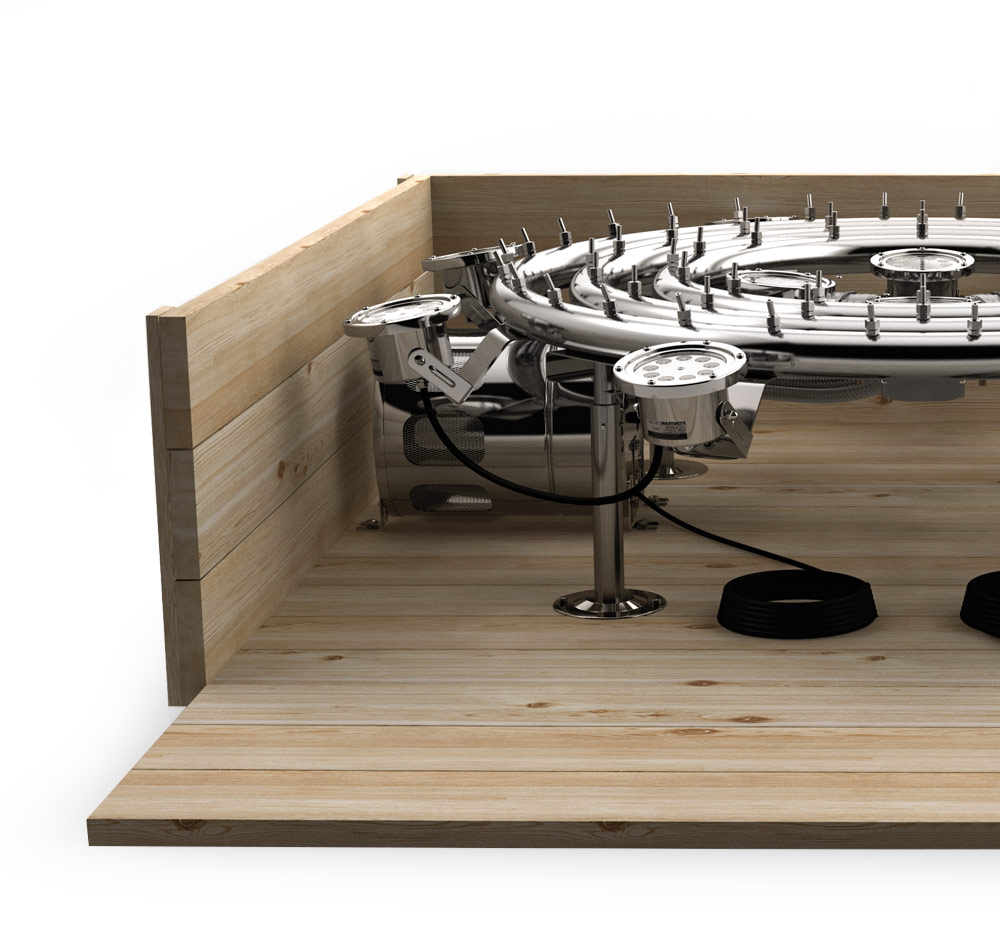 Image used for indicative purposes.
Actual equipment and packaging varies per fountain type.
brighter than ever — vivid as always
With our new high fidelity lighting technology, your fountain transforms to a breathtaking spectacle every night. Whether you prefer multi-color lighting or elegant white, you have it.
Each light is made of premium Stainless Steel and engineered to withstand the harshest conditions while meeting the highest quality standards & certifications.
stainless steel — built to last
Made by Grundfos — the world's most reliable pumps. Each pump is housed in a specially designed filter-housing made of Stainless Steel which also includes adjustable brackets for easy installation. The smart housing protects vital fountain components from debris and it can be easily dismantled without tools.
Standard models come with submersible pumps but you can order any fountain system with dry pumps too.
Fontana and Grundfos work closely for over 40 years to provide the best solution for every fountain. Every component we design and manufacture for Grundfos pumps is guaranteed to enhance the pump's operation, protect it and extend its lifespan.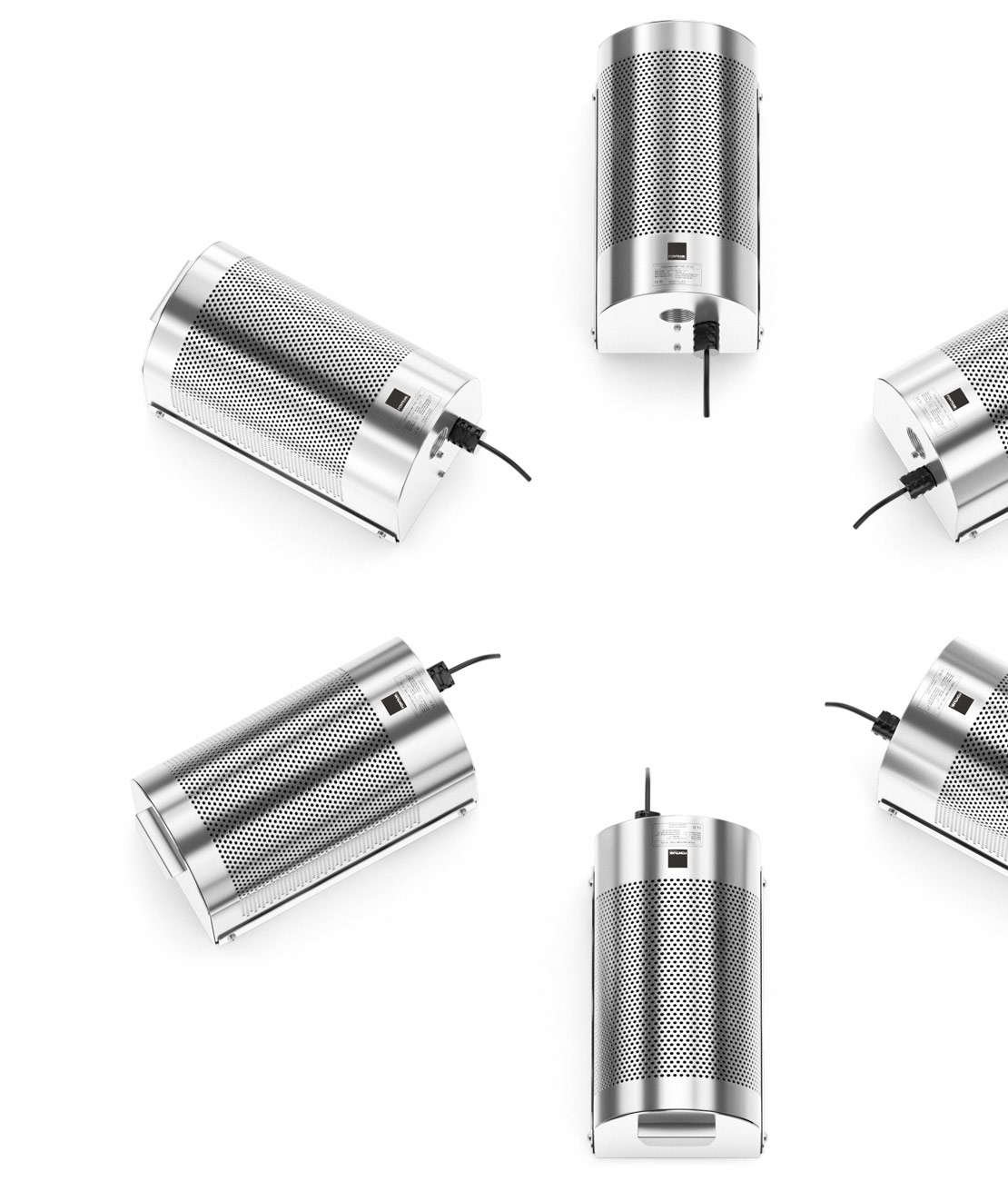 advanced, industrial-grade controls
Every fountain comes with its own, custom electrical panel, made specifically for it. The panel meets all the safety standards (VDE & NEC) and is made using the highest quality and highest-tech components. Interconnection with BMS or Smart Building solutions — or even smartphones is also possible. Water Level and Wind Control automations can be integrated, making a completely autonomous fountain system.
Available control system functions:
Stable
This is the standard option. In this function, the fountain is either on or off.
Sequencing
The Sequencing function adds more energy to your fountain by implementing sequenced effects in all logical combinations.
Musical
Make your fountain dance to music. The smart mFCU controller takes any audio input, analyzes 5 different frequencies and generates choreographies in real time. The perfect party mode.
Hydrostar
Add grace and class with the Hydrostar function. Similar to the Sequencing mode in terms of logical combinations but in this function each water pattern increases and decreases in height in a smooth, elegant manner.