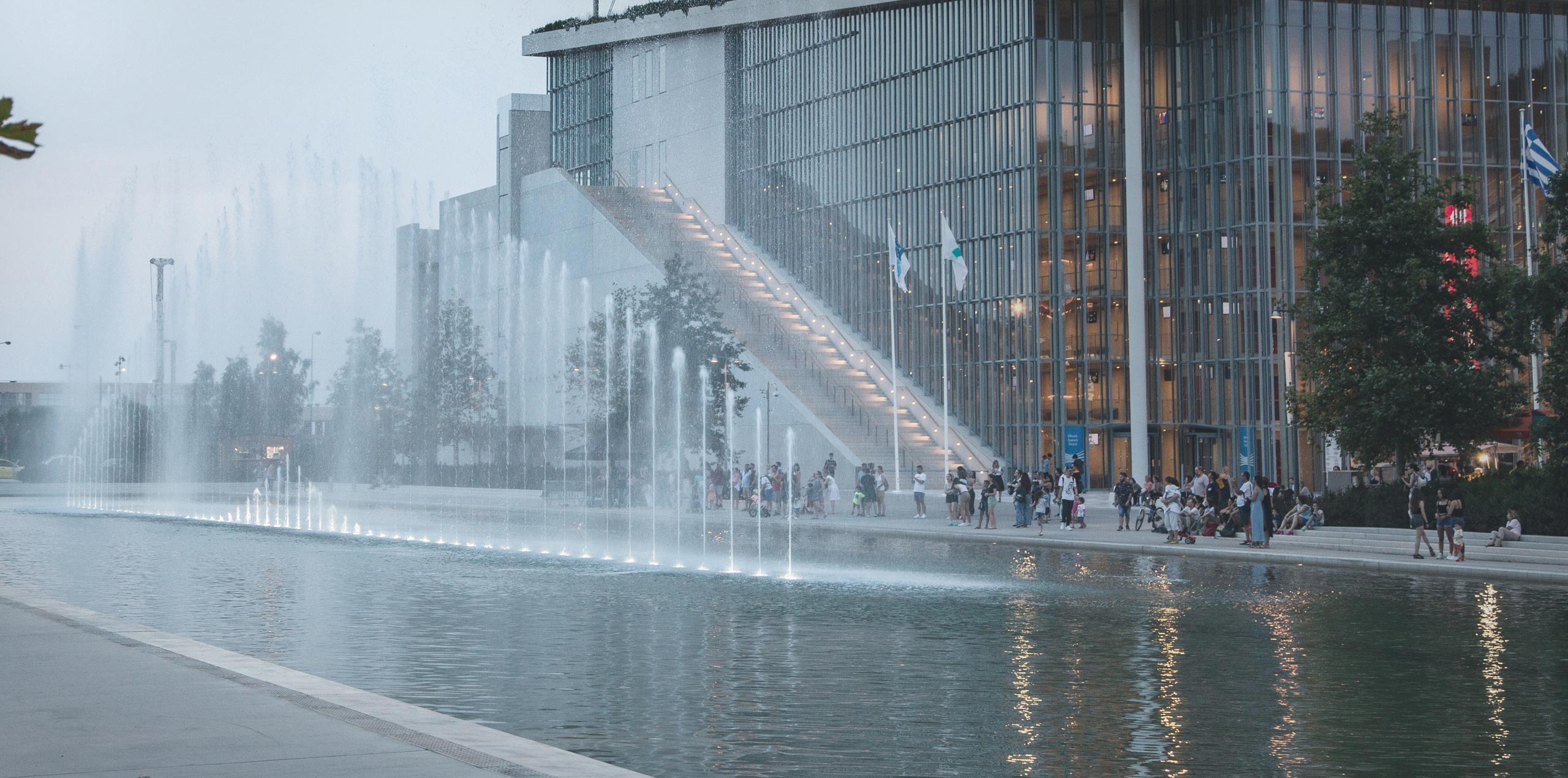 We create unique experiences with water and light.
Across the world, since 1971.
It's not what we do; it's who we are. It's our relentless passion to create unique experiences with water and light. It is our 52-year long, on-field and manufacturing expertise. It's the incredible team behind Fontana and our cutting-edge factory that allows us to offer products of paramount quality. It's our deep knowledge of water features and a wide spectrum of technologies that allow us to innovate, again and again.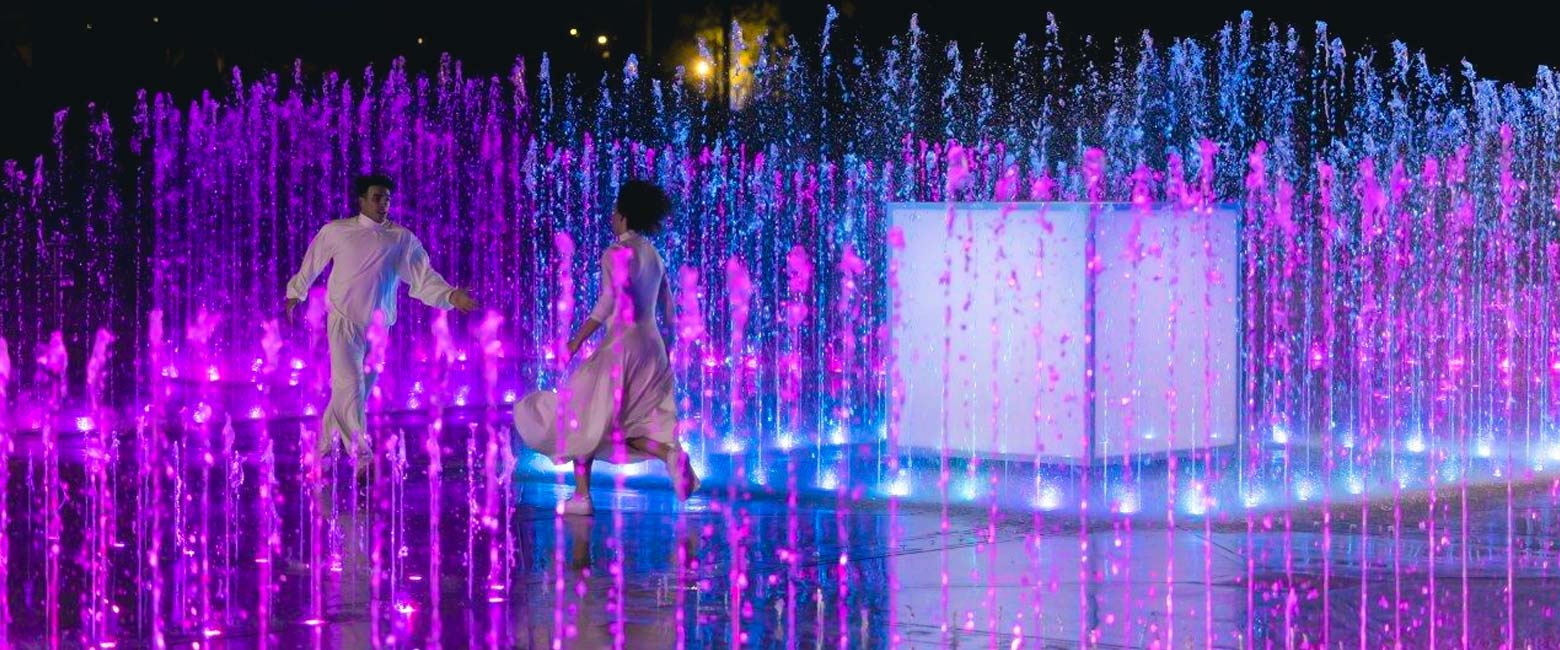 What makes us so good in what we do?
Comprehensive Experience
After 52 years in the industry, Fontana has impressive experience in all things related to water features, musical fountains and underwater lighting. Our extensive knowledge on a wide spectrum of subjects, including various engineering fields and the latest technologies allow us to work on unique ideas, and the equipment to execute them.
Exceptional Product Quality
From day one, our core value is to offer the highest possible level of quality in everything we do. We designed our factory specifically for our needs, have invested in high-end CNCs and choose to manufacture everything in-house, following our precision engineering philosophy.
Deep Implementation of Advanced Technologies
A big part of Fontana's expertise is advanced technology implementation into water features, lighting and show fountains. With in-house electronics and software development capabilities, we are able to create application-specific technologies. Our simulation software also allow us to visualize fountains long before execution, fine-tuning the finest details.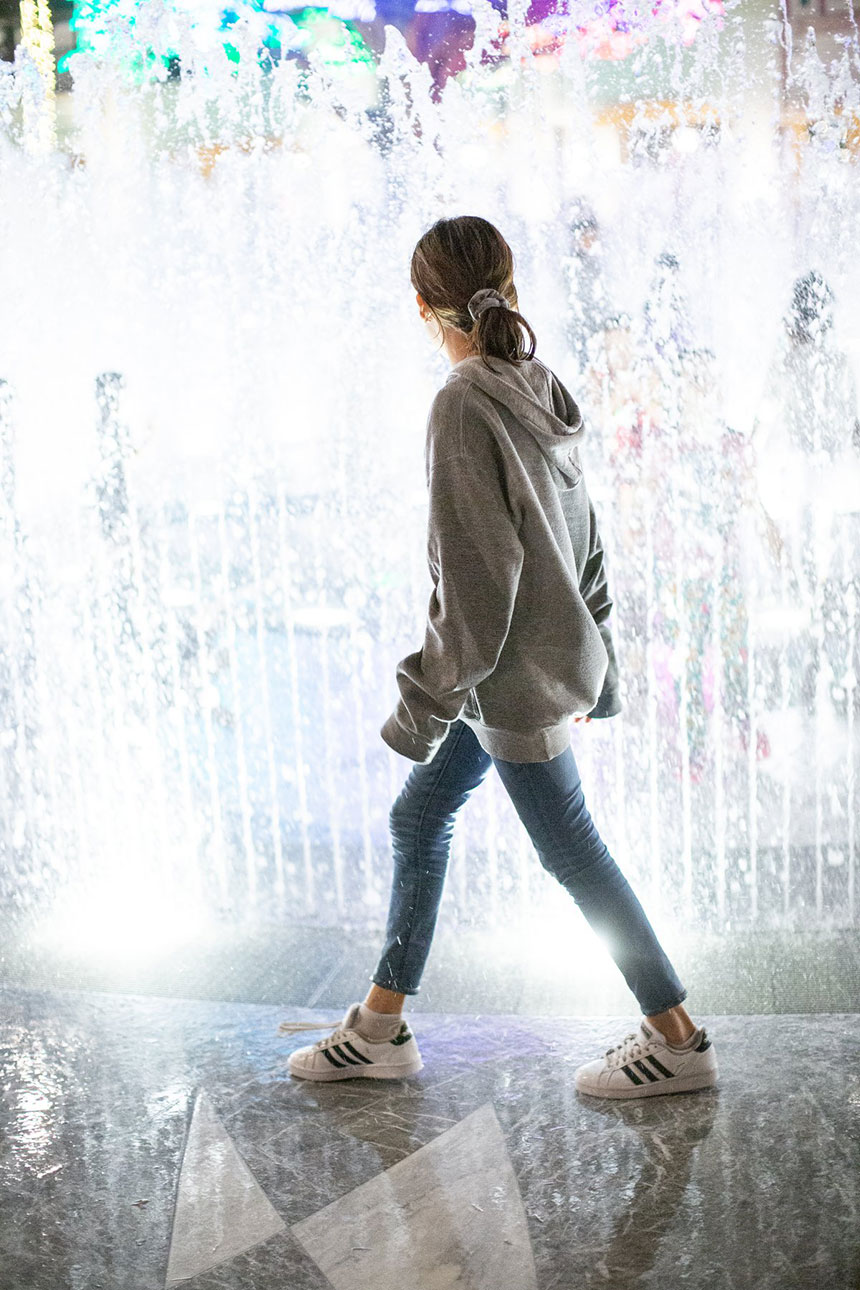 Solutions-driven Mindset
We pride ourselves on being an innovation-driven company with an execution-centered mindset. We have a strong passion for new ideas, the knowledge and capacity to execute them, but most importantly we are committed to turning these ideas into real-world experiences.
Thorough Certifications for a global market
Drawing on our expertise from projects across 87 countries, we make products designed to withstand the world's diverse environmental conditions. The same Fontana products are installed in locations ranging from Siberia to Jeddah, Saudi Arabia, and from Australia to the demanding North American market. Our products, factory, quality control systems and services are certified under the highest standards by the strictest, most reliable authorities of the world like UL Laboratories and TUV Rheinland.
We listen, we collaborate
At Fontana, we understand that innovation is the product of collective endeavor. We are not merely a provider of off-the-shelf solutions. Our remarkable growth is a testament to our commitment to collaborative work, engaging with clients and partners to push the boundaries of what is possible. By cultivating a culture of open dialogue and interdisciplinary exchange, we consistently achieve outcomes that exceed expectations and set new standards.
Our story
Founded in 1971 by Paris Antoniadis, Fontana's origin story resonates with the spirit of a true innovator. Starting in his parents' garage, he embarked on a journey to make the world's finest fountains.
With limited resources and budget, he started with a small workshop and began creating fountains. Very quickly, Fontana gained strong traction with municipality fountains. People loved water features and local communities welcomed this new offering. The company swiftly earned a reputation for its exceptional craftsmanship and dedication to delivering stunning water features.
Soon enough, in 1974 Fontana started making its first international fountains, starting from Saudi Arabia. The innovative designs and high quality of the equipment soon opened doors in other countries, despite the challenges of the pre-digital era.
continue reading
In that early era of technological infancy, Fontana began creating awe-inspiring WaterShow fountains; spectacular installations of water and lights dancing to music. Technology was so basic by today's standards, yet Fontana pushed the boundaries of what was possible during those years. By implementing a custom-made show fountain controller, massive fountains were dancing to music in perfect sync.
Around those times we started experimenting with Stainless Steel, when all fountain components were made of brass, bronze or plastic. This material had so many great properties that could be useful for our industry but it was a complete nightmare to process with the machines and equipment available, absurdly costly and time consuming. Yet, the first stainless steel fountain parts made by Fontana started rolling out.
Evolving with a vision, Fontana unveiled its own state-of-the-art factory in 1998, tailored to our specific needs. A huge investment in manufacturing equipment at the same time with the new factory unlocked new capabilities for the company. Fontana soon introduced a complete lineup of fountain components and especially light fixtures completely made of Stainless Steel. This was a turning point for Fontana and it redefined the industry standards. The market responded with overwhelming enthusiasm, recognizing the value of longevity, sustainability, and premium quality that stainless steel offered.
Today, Fontana stands at the pinnacle of manufacturing excellence and precision engineering, having refined every aspect of our production processes. Our commitment to innovation has led us to embrace cutting-edge technology, employing state-of-the-art CNC manufacturing machines and proprietary methods that set us apart. As an instance one of our machines came from a UK manufacturer who said that we were their third customer, after Rolls Royce and British Aerospace.
The LED revolution. Among everything, there is a particular product group that Fontana is famous across the world for. Underwater Lighting. We always were making exceptionally reliable housings for lighting fixtures. But in 2007 when LEDs started emerging, we took another game-changing decision. We started exploring various options, and following our sheer innovation instincts, we explored the possibility of making our own LED "lamps". That sounded completely crazy, a fountain equipment manufacturer to start making LED lamps was quite possibly, impossible. Yet, we recognized that if we could harness the unique advantages of LED lighting and create a solution that could thrive in our demanding environments, it would mark yet another turning point for Fontana.
So we started working with scientists and electronics engineers, originally with Philips and later with Cree and soon the first modules were released. They were not just lamps. Technologically, they were closer to a computer than the most advanced LED lamp commercially available. Each LED module was an advanced PCB with integrated drivers, electronics and microprocessors, with active and passive self protections. Absurdly expensive and complex to manufacture, but absolutely perfect in every sense. We took advantage of the inherent cooling properties of water and used it to cool down the LEDs, skyrocketing efficiency to 96%.
Soon we developed and released our own proprietary lighting control protocol as well, called led:bus. It uses simple inexpensive cables to provide the same functionality with DMX and other costly (and interference-prone) cables. We constantly continue to evolve and improve our lighting technology and at this point, Fontana light fixtures are globally recognized as the most advanced and high-quality fixtures.
Having grown significantly, in 2010 Fontana started re-structuring from the inside. We made more investments in high-end manufacturing equipment, more refined designs and significant RnD endeavors. These shaped a company structure that resembled more with a startup, yet every move was done on solid grounds of an established and time-tested organization. This structure allowed us to work on new projects and products at a much faster speed with better results than ever.
Simultaneously, we introduced the highly successful "Big Book of Fountains". This remarkable publication is a wellspring of inspiration and knowledge, offering profound insights into the crafting of successful fountains and water features. Infused with detailed technical literature and a plethora of sources for innovative designs, the book has proven to be a guiding light for designers worldwide, fostering the creation of remarkable projects.
In the latter part of that decade, we unveiled an array of fountain controllers and accompanying control accessories. These innovations not only lowered control panel expenses but also introduced unparalleled functionality and features that were previously nonexistent. The first cloud service for fountains was also released, completely developed in-house, providing municipalities and commercial clients with unique tools of remote monitoring and controlling their fountains.
Throughout our history, Fontana's commitment to quality, creativity, and customer satisfaction has remained unwavering. From those humble beginnings in a garage to becoming a respected name in the industry, Fontana's legacy stands as a testament to the power of passion, resourcefulness, and tireless dedication.
As Fontana continues to craft breathtaking water and light-themed experiences, we carry the spirit of our founder, improving the lives of millions in a respectful, sustainable and ethical way, through the most fascinating substance on earth.
Our offices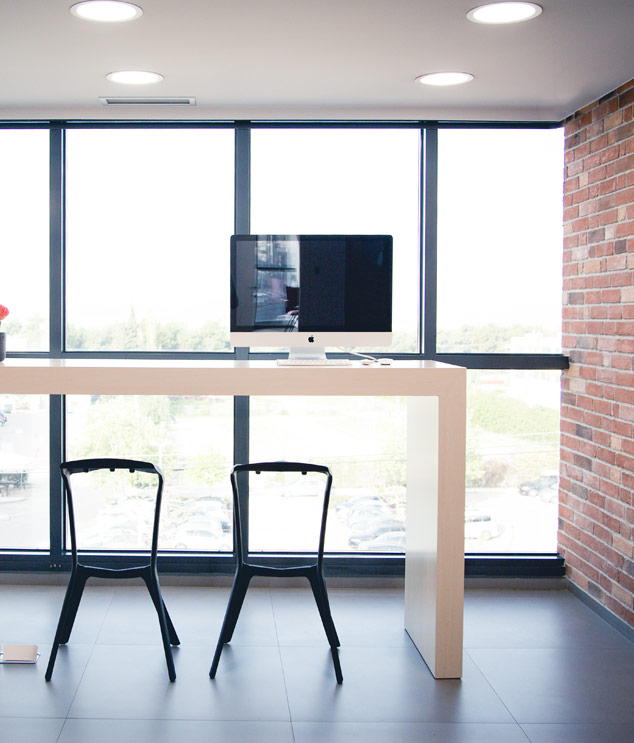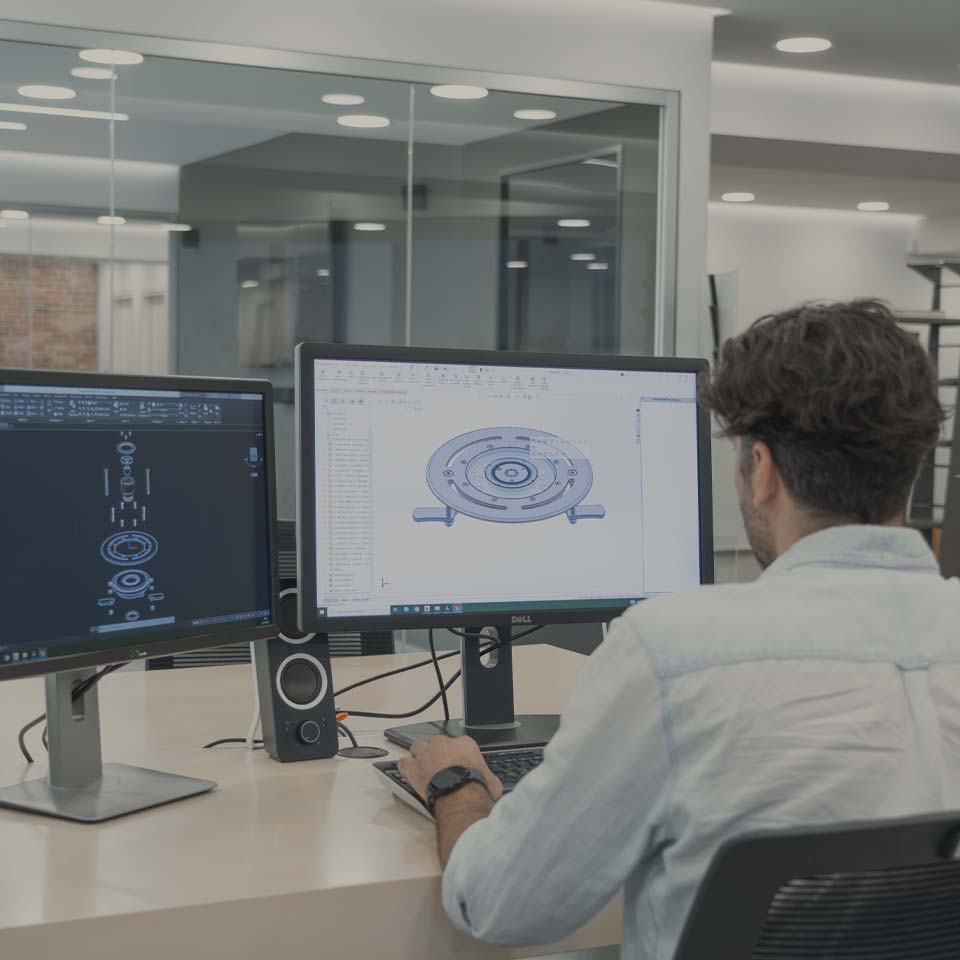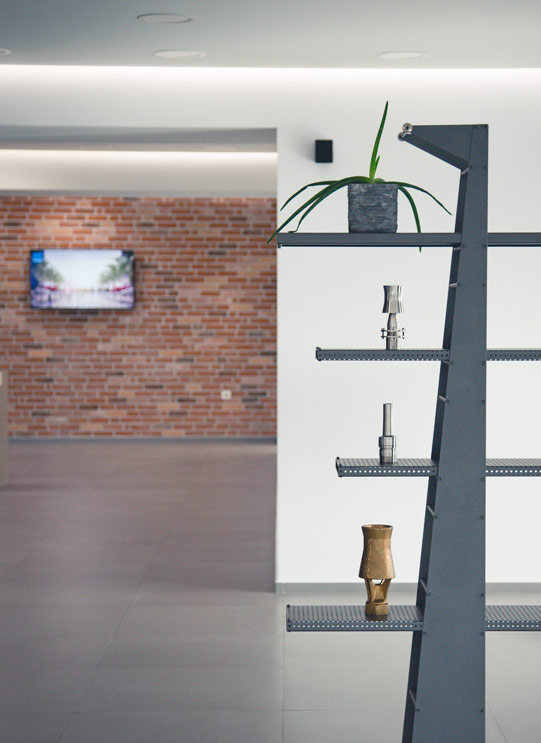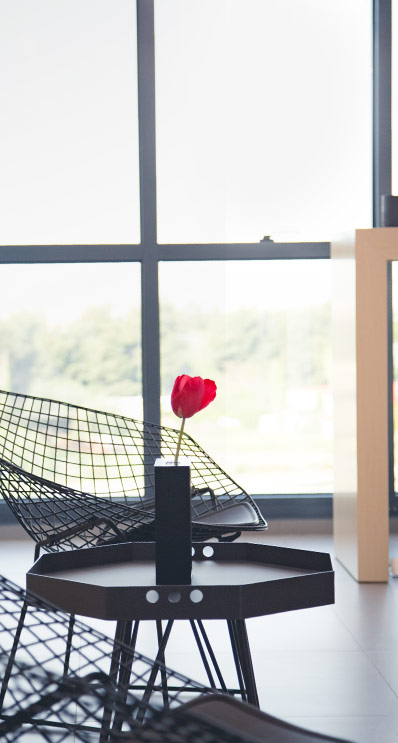 Our offices are designed as modern hubs that foster innovation and collaboration; a fresh and energetic environment. This is where our teams—from commercial and engineering to design, production, and development—come together to work in unison, creating our best work.
Teamwork and flexibility are at the core of our organization, enabling us to deliver fast, accurate results in any project. Whether working on creative work or tackling complex infrastructure challenges or non-standard projects, our agile approach ensures that our teams meet and exceed expectations, every time.
Our factory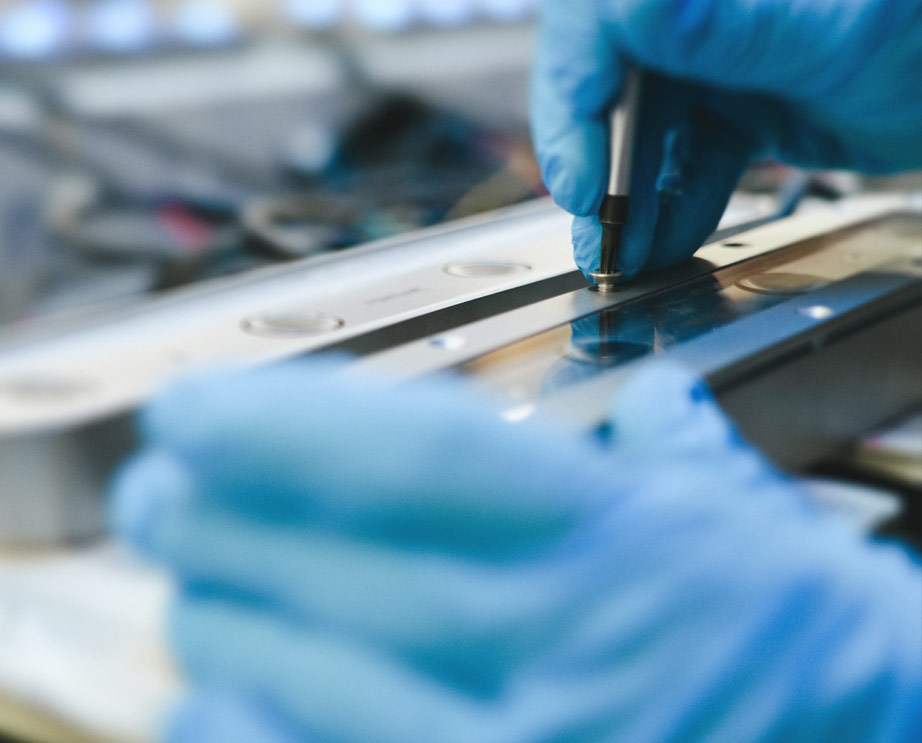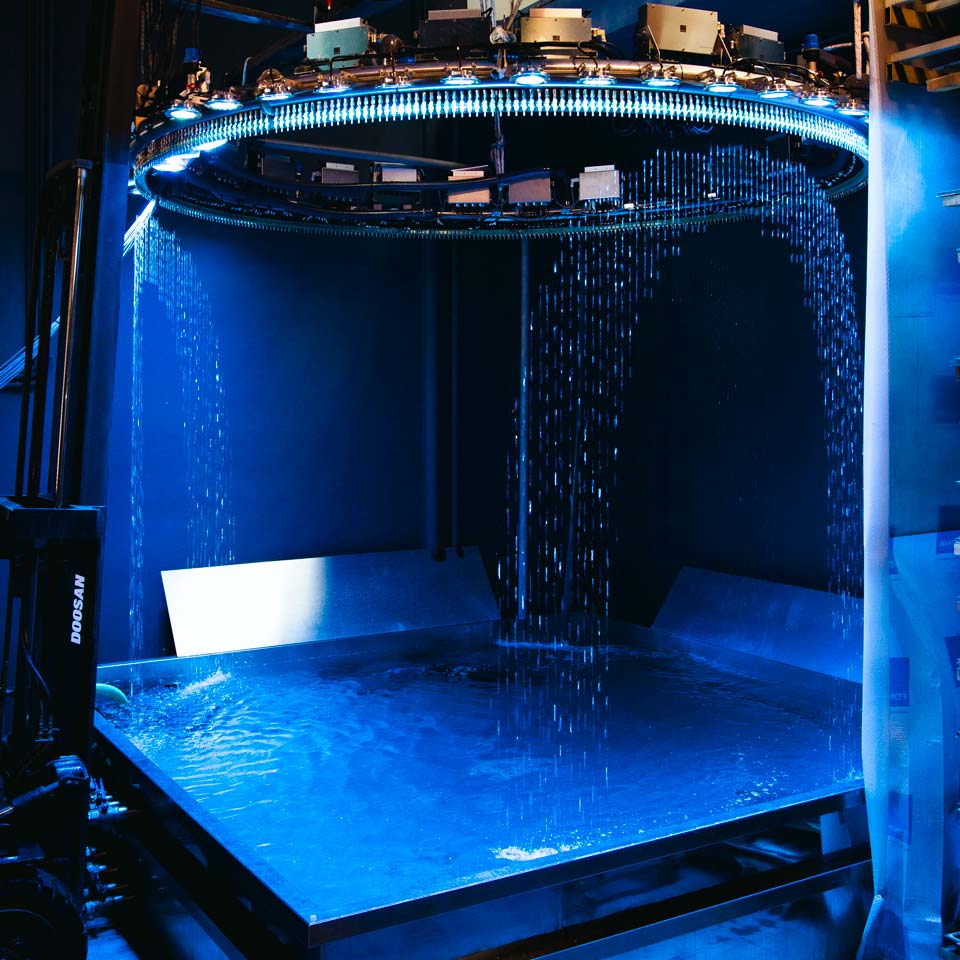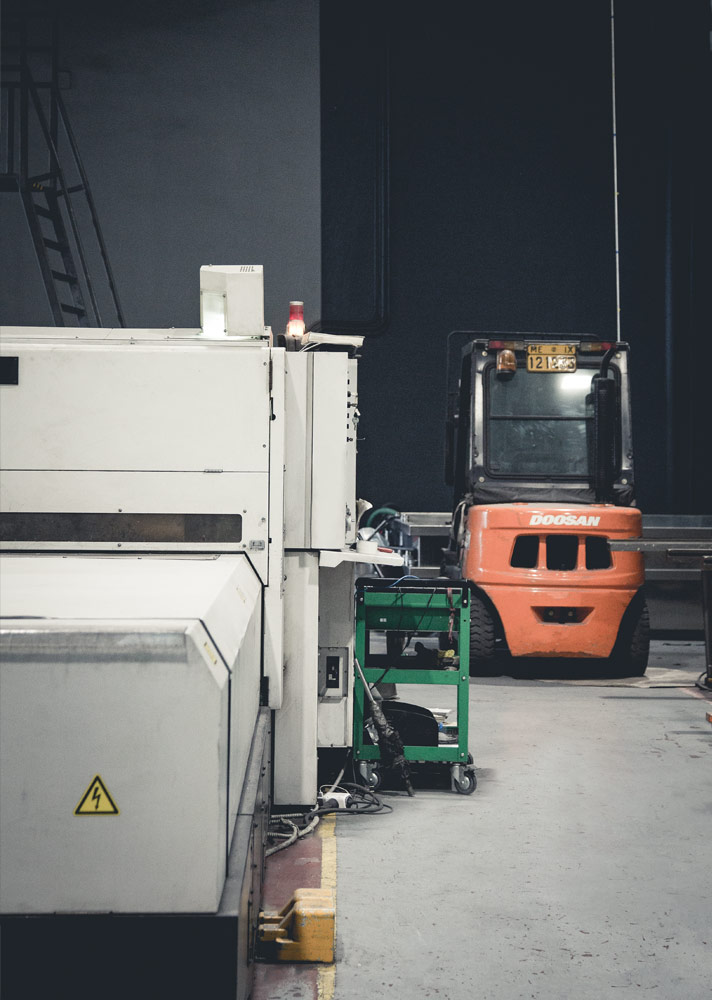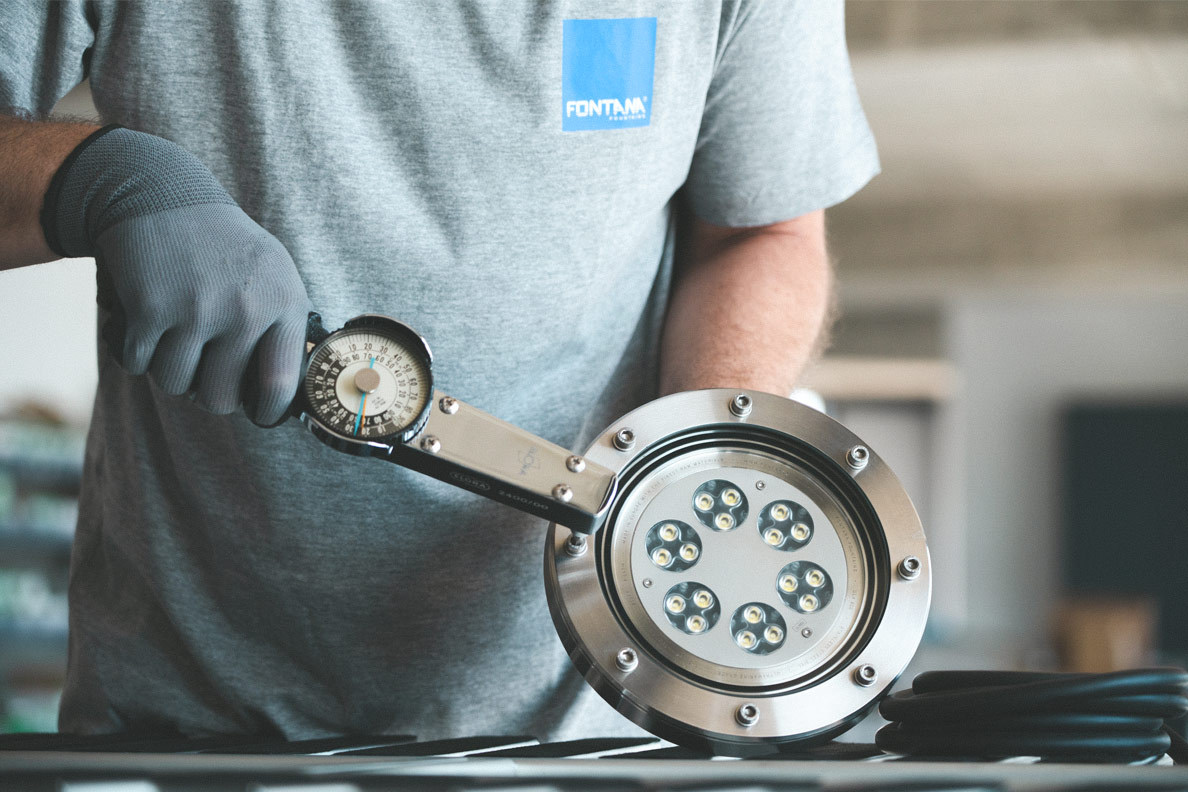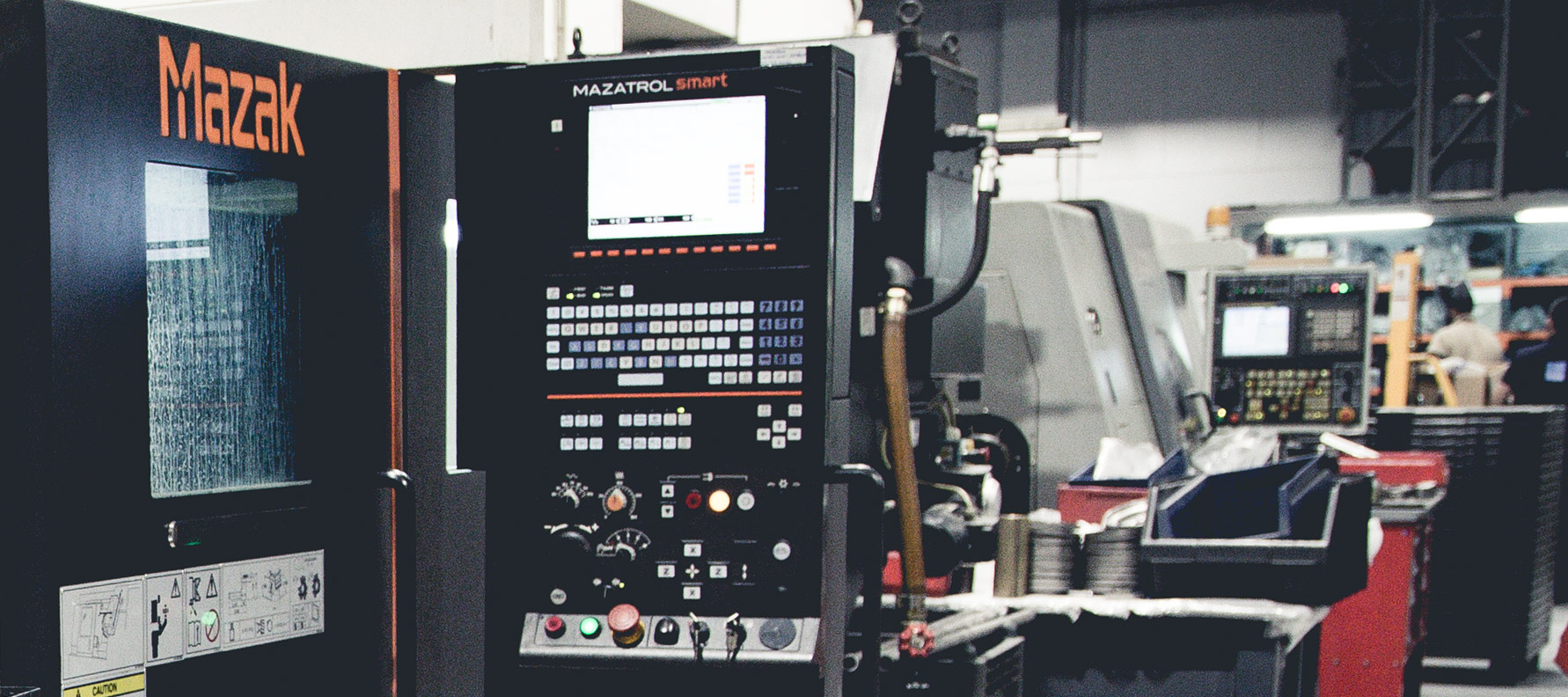 Entirely made in Europe with the finest
EU and US origin materials.
All the manufacturing of our products takes place in our own factory. The facilities were designed and constructed to cater to the specific requisites of Fontana and the manufacturing of our products. But it's not just a workshop, it's the manufacturing processes we have developed and mastered over time that make our products stand out.
Fontana's entire product range is made of Stainless Steel – a very challenging and expensive material to work with. Our manufacturing floor comprises of a multitude of intelligent CNC machines, Laser Cutters, welding stations, finishing machines, stainless steel formation machines, benders, presses and specialized, proprietary manufacturing equipment. All the tools that our skilled fountain technicians need to execute every order following our precision engineering philosophy.
The hands-on experience in international projects during our 52 years, is deeply ingrained in every component we manufacture. Smaller details or more significant features are integrated into our manufacturing processes to achieve the high quality standards we are famous for.
Remarkable Innovations
Fontana has a long history of innovation, from being the first to manufacture fountain components and lights made of stainless steel to a series of technological breakthroughs in lighting and control. See some of our most notable innovations:
Stainless Steel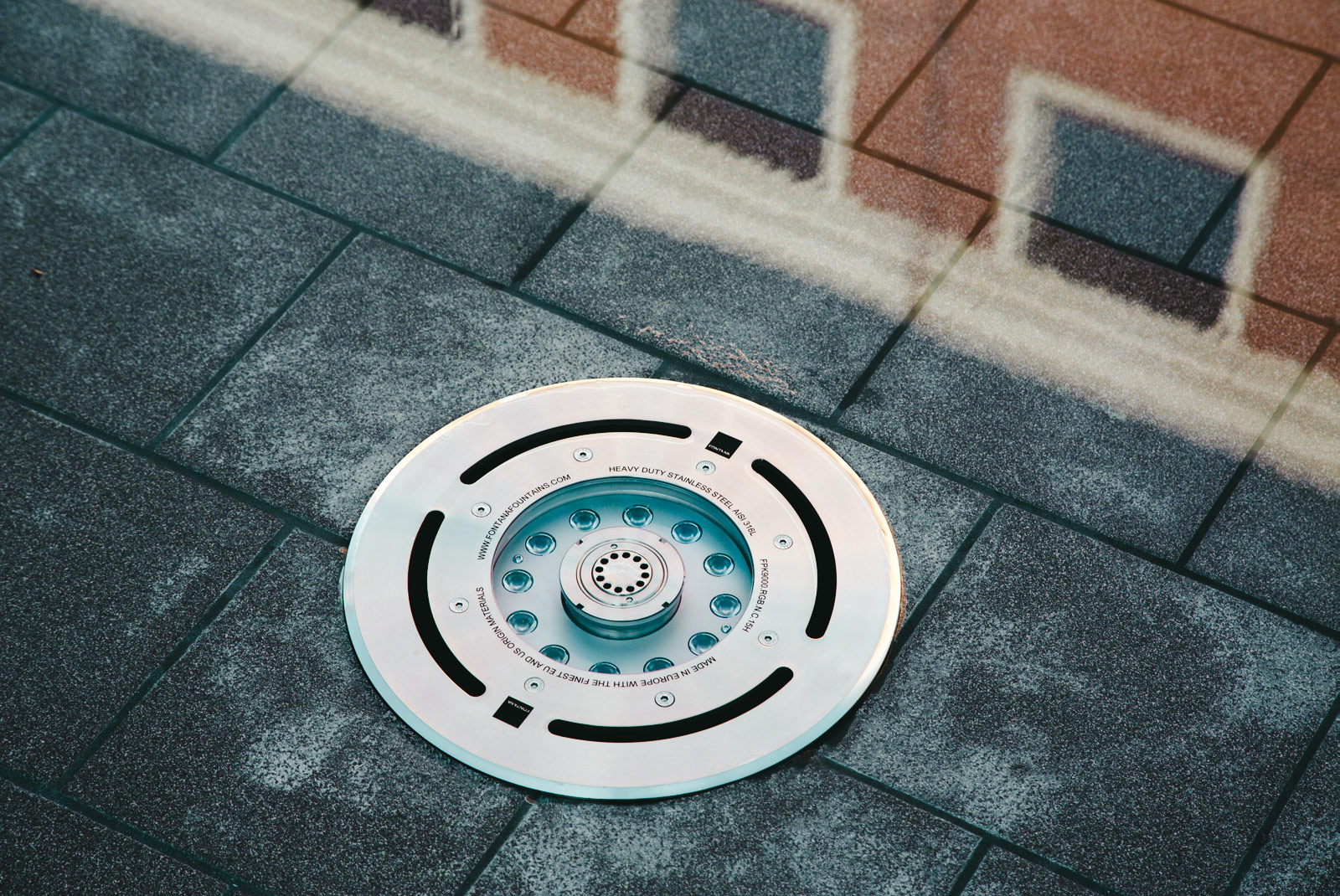 Fontana was the first company in the field to use Stainless Steel for fountain equipment & lights
Decades ago, when every fountain part was made of brass, bronze or plastic, Fontana saw the exceptional potential of Stainless Steel for water features, fountain parts and underwater lighting. Its unique properties make it the perfect material for enduring the environmental challenges our products have to endure, leading to exceptional lifespan and keeping the fountain look and function as day one, for decades.
The big problem with Stainless Steel however was that it is exceptionally difficult and costly to work with. This resulted in superior fountain components, but at an absurd price. Seeing and understanding that Stainless Steel should be the standards for water features, we worked hard to find ways to turn our vision into reality.
We had to develop our own manufacturing techniques, invest in state-of-the-art CNC machines and discover radical ways of processing but we soon made it – the first complete lineup of equipment made of Stainless Steel was released. And this was a turning point for Fontana and the industry.
The industry quickly recognized the game-changing advantages of stainless steel components in enhancing longevity and reducing maintenance, making it the new standard almost overnight. We continue to refine our manufacturing process for decades, using highly specialized machines and proprietary manufacturing processes to ensure that we deliver the highest possible level of quality, at affordable costs.
The substantial lead that Fontana has over subsequent manufacturers who joined the stainless steel revolution places us decades ahead in terms of manufacturing capabilities and the unparalleled quality we deliver.

Why Stainless Steel?
Stainless steel equals excellence when it comes to fountain components and underwater lights. Its unique properties make it the perfect material for enduring the challenges posed by the environmental conditions such parts must work in.
The remarkable corrosion resistance of stainless steel ensures that it remains intact by the constant exposure to water, chemicals, sometimes sea-water and varying weather conditions and temperatures. This longevity not only extends the lifespan of the components but also ensures that all components work for decades like the first day.
In addition, stainless steel's innate strength provides unparalleled structural integrity, allowing for intricate designs without compromising on robustness. All Fontana products are made to be heavy-duty and stainless steel is the ideal material for this. Its non-porous surface prevents the growth of algae and other contaminants, preserving the visual clarity of the water feature and high hygiene levels. The overall low-maintenance requirements significantly reduce operating costs, ensuring that the fountain remains a source of joy rather than a chore.
Stainless steel's aesthetic allure is undeniable. Its clean, modern look seamlessly integrates with various architectural styles, enhancing the visual appeal of any environment. Beyond aesthetics, stainless steel's sustainability aligns with the growing emphasis on eco-conscious design. The material is fully recyclable, reflecting a commitment to both enduring beauty and responsible manufacturing.

First dedicated fountain show computer (1980's)

Being engaged in Show fountains since the start, we made our own show controller back in the 80s.
Dancing fountains require exceptional synchronization, attention to detail and programmability. When we started making such WaterShows, there was no technology to support this. The closest to digital control was DTMF and the choreographies should be done in one take.
This lack of a professional solution made us create our own show controller for musical fountains in the early 1980s. That system, codenamed F4 – Digitronic Fountain Controller was a true masterpiece for its time. It could control pumps and lights, it could be programmed, the choreographies could be edited again and again until they were perfect, it had backup provisions and it even had real-time choreography generating capabilities. For years, this was the most advanced, dedicated show controller for musical fountains and WaterShows.
Custom LED Technology
We developed our own LED technology, specifically for fountains and pools, reaching as far back as 2007.
Fontana has always been renowned for crafting premium underwater lights designed for fountains. Before the emergence of LED technology, this translated to highly reliable, heavy duty housings using commercially available lamps (usually Osram, Philips or GE).
In 2007, the first LED lamps started rolling out. While a promising advancement, our initial experiments with these new "lamps" from manufacturers such as Osram and Philips quickly revealed a concerning trend: a majority of these lamps were failing within mere months.
We were seeing the potential of LED technology but we understood that it was far from being useable in our systems. At that time we took we took another game-changing decision. We explored the possibility of making our own LED "lamps". That sounded completely crazy, a fountain equipment manufacturer to start making LED lamps was quite possibly, impossible. Yet, we recognized that if we could harness the unique advantages of LED lighting and create a solution that could thrive in our demanding environments, it would mark yet another turning point for Fontana.
So we started working with scientists and electronics engineers, originally with Philips and later with Cree and soon the first modules were released. They were not just lamps. Technologically, they were closer to a computer than the most advanced LED lamp commercially available back then.
Each LED module was an advanced PCB with integrated drivers, electronics and microprocessors, with active and passive self protections. Absurdly expensive and complex to manufacture, but absolutely perfect in every sense. We took advantage of the inherent cooling properties of water and used it to cool down the LEDs, skyrocketing efficiency to 96%.
We continually evolve and improve our LED lighting technology for longer than 16 years, using the latest technological advancements, manufacturing methods and many times enforcing quality standards that did not exist. This also involves sophisticated optics, powerful microprocessors, high-capacity, on-board drivers and much more.


A remarkable technological achievement that underscores our pursuit of innovation. The widespread incorporation of multi-color LED lights into fountains has indeed unlocked a new realm of possibilities. However, it also introduced a critical challenge: control. The conventional methods of managing RGB, RGBW, or RGBAW fixtures have often entailed the use of intricate multi-core cables and interference-prone controllers, leading to elevated costs and complex installations.
In the true spirit of Fontana's commitment to innovation, we set off to engineer a groundbreaking solution. The question was simple, yet remarkably challenging: "What would be the best way to control multi-color underwater lights in large installations?". This pursuit led us to introduce led:bus, a pioneering protocol that redefines possibilities and was immediately successful.
led:bus is a technology that allows multi-color lights (e.g. RGBW) to use simple, 3-core cables for power and control. On top of that, it allows multiple fixtures to be on one simple 3-core cable and be controlled individually. It has revolutionized the industry due to the exceptionally simpler and lower cost installation, leaving zero room for expensive errors. led:bus is also interference-proof and encrypted, ensuring stable, reliable control of a large number of fixtures. Being 1:1 compatible with DMX, any DMX-based software or controller can be used to control led:bus-enabled fixtures, taking advantage of the excellent capabilities of DMX, but using a better way of cabling between the pool and the control panels. led:bus also works in very long distances without requiring additional components inside the pool, making it compliant with regulations across the world.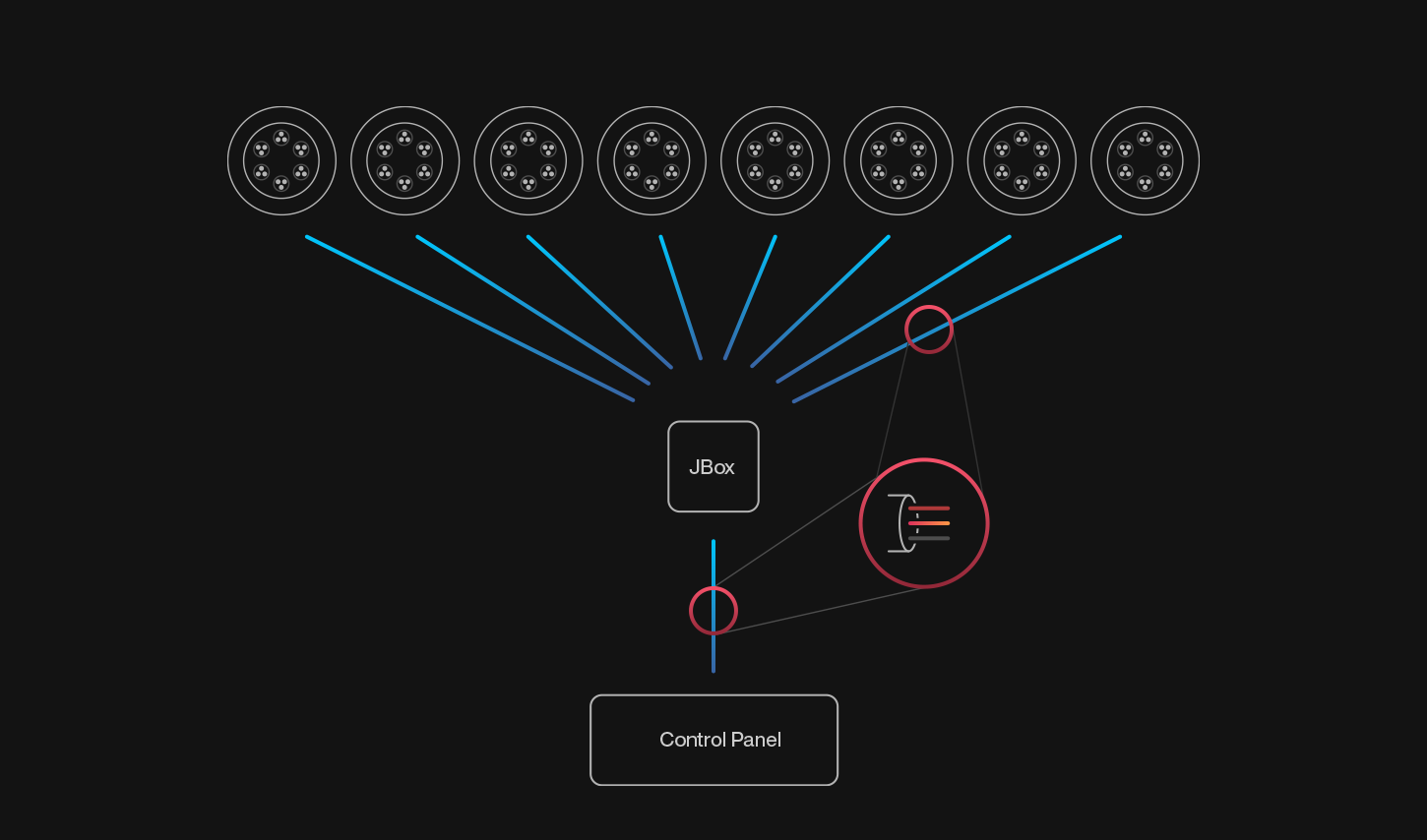 The incredible thing with led:bus is that engineers don't need to learn anything new, because led:bus is made to work behind the scenes – autonomously and reliably. Connecting the cables is all that it takes for the system to work by itself. The simplicity of led:bus leads to neater, more organized and manageable installations of complicated systems.
Simple 3-core cables for power & control
Addressable Fixtures
Integrated Drivers
Industrial-grade communication protocol
Encrypted
Interference-proof
DMX Compatible
86% lower cable costs
40% faster installation
No room for errors
First & Only Cloud Service for Fountains
Perhaps the most advanced technology we have developed in-house until today. The fountains.cloud service offers remote control of fountains and pools across the world, accessible from any device. It seamlessly works with new as well as older and legacy systems and it's compatible with any control system, even non-Fontana systems.
Instant Remote Control
Real-time Information
Instant Notifications
Schedules & Overrides
Multiple User Levels
Worldwide Coverage
For new and older fountains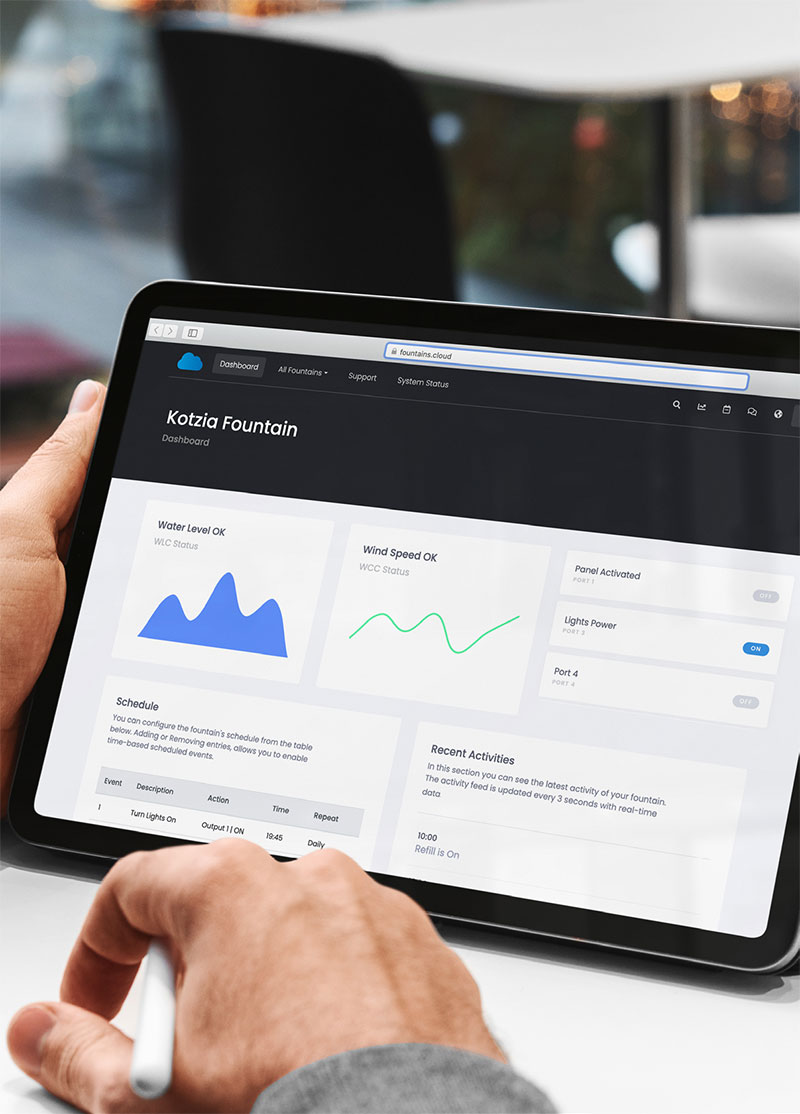 World's deepest pool lighting
Diving into Innovation: ULX800 Lighting in the World's Deepest Pool
A great proof of Fontana's incredible underwater lighting technology. This version of ULX800 has achieved an IP68 certification for depths of 75m. And that was the laboratory's limit, not the fixture's.
Multiple arrays of ULX800s are installed in the world's deepest pool: Deep Dive Dubai, even at the deepest parts of the pool. Deep Dive Dubai is a 60-metre deep diving pool in Dubai. Containing 14,000,000 liters of fresh water, it is the deepest swimming pool in the world. The structure has an area designed to resemble a ruined, sunken city, with walls, furnished rooms and a sunken car, and can also be used as an underwater film studio.
Fontana took the challenging task to illuminate this complex underwater city with stunning results. The fixtures have transformed the experience to a whole new level, adding bright lighting and dramatic colorful details.
Our precision engineering philosophy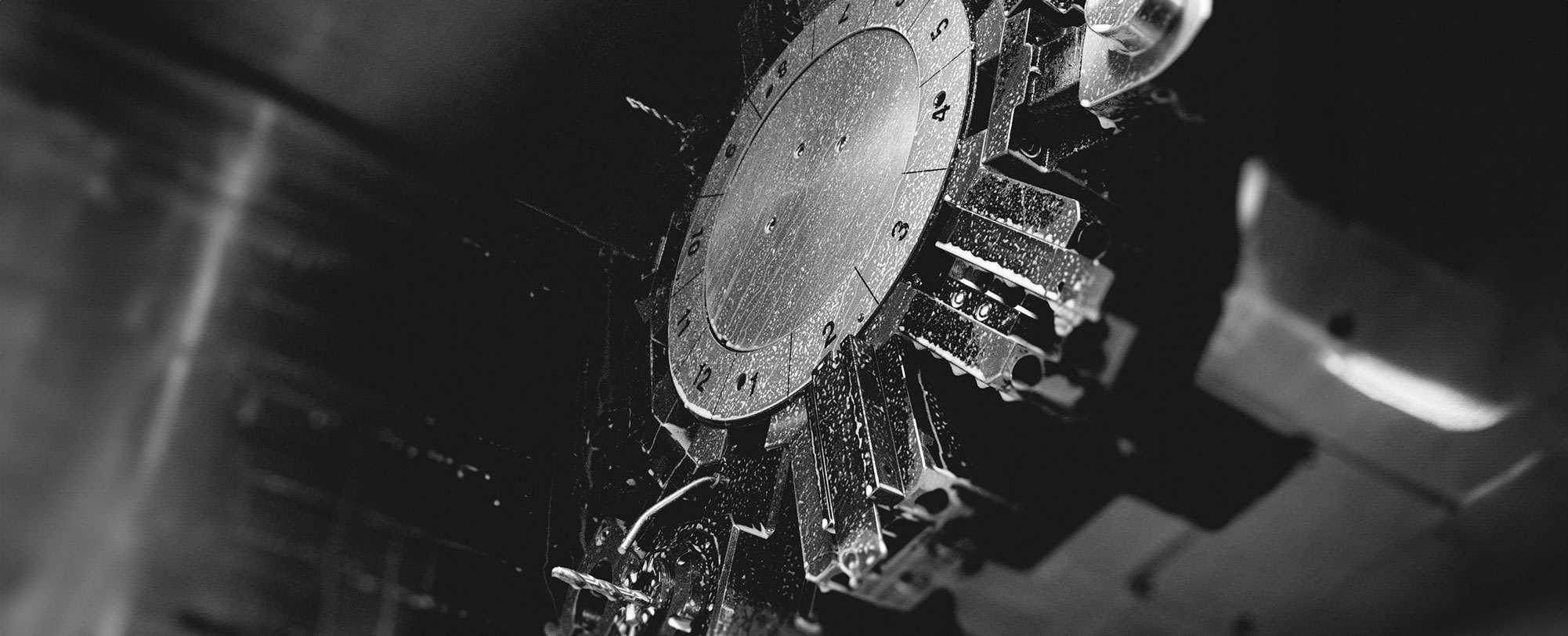 Fontana is famous for the premium quality of the equipment we manufacture. The core of how we achieve this is Precision Engineering Manufacturing, melding cutting-edge CNC technology with artistry to craft exceptional fountain equipment. A decision we made decades ago and firmly hold onto, especially after we introduced stainless steel as the main material of our products.
Our Precision Engineering process blends scientific accuracy and craftsmanship. Our passion for perfect fountain lighting & parts, requires precision and drives us to use advanced CNC machines and proprietary equipment, ensuring unparalleled manufacturing accuracy. These intelligent machines empower us to execute intricate designs flawlessly, but most importantly maintain our high standards for performance, functionality, reliability and consistency.
Precision engineering manufacturing is a delicate dance between technology and tradition. While our CNC machines execute manufacturing with high accuracy, the craftsmanship of our skilled technicians brings the final touches and adjustments leading to high-quality products, which pass our strict quality control tests.
Our commitment to excellence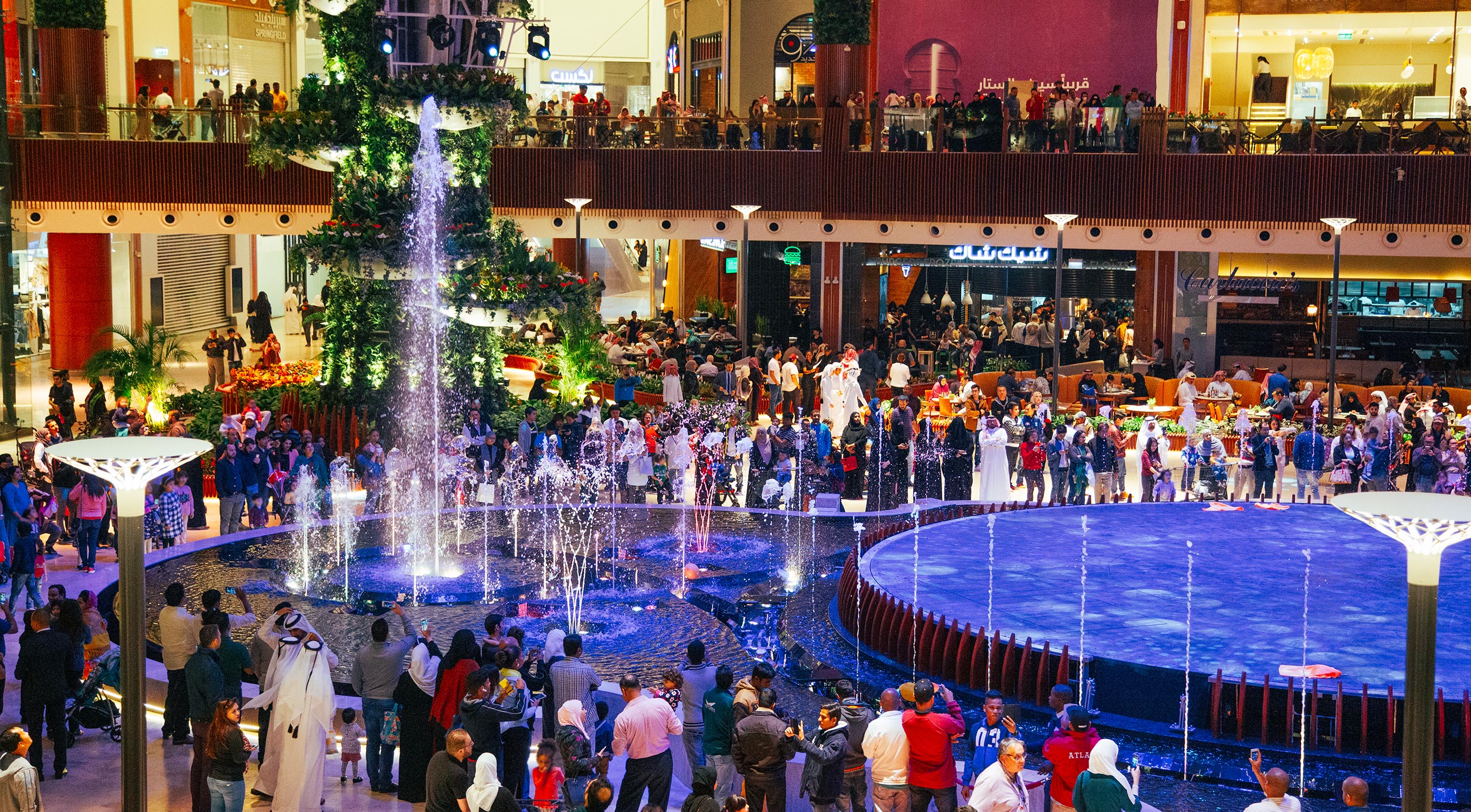 At Fontana, our firm commitment to excellence is the foundation of everything we do. Our journey has been marked by continuous innovation, pioneering technology, and an unrelenting pursuit of perfection to create the world's best fountain and underwater lighting products.
We take pride in not only creating spectacular experiences of water and light but also improving the lives of millions in a respectful, sustainable, and ethical way, all through the most fascinating substance on earth.