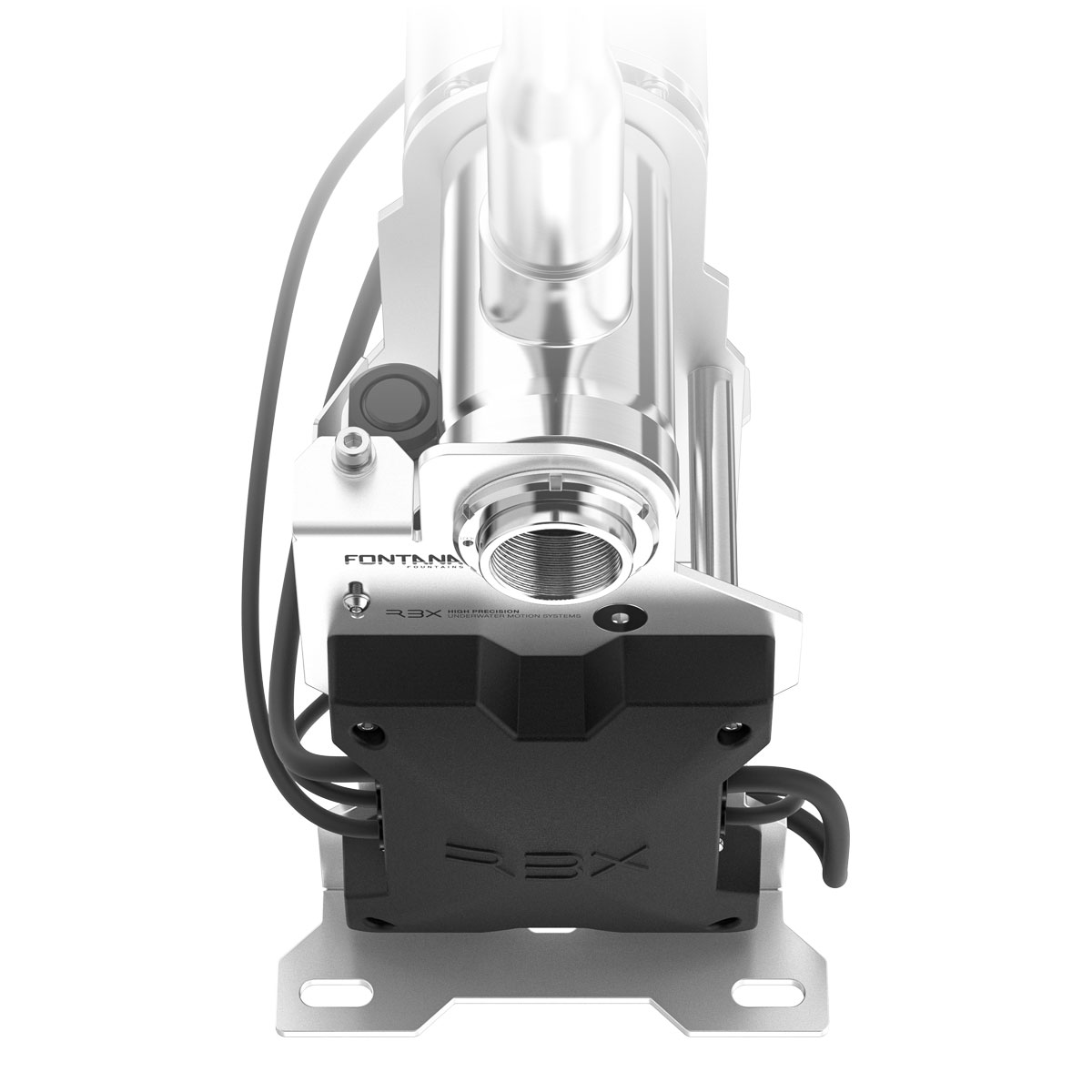 Exceptionally precise, fast, and powerful.
The RBX series of robotic fountain jets are designed for high-end Dancing Fountains & WaterShows. Made of the finest materials, designed for the most demanding choreographies and engineered to withstand the harshest conditions. The RBX lines come with embedded controls, self-correction & self-protection features, intelligent algorithms, and universal DMX/RDM Control.
316L


All Stainless Steel

0.036°


High Resolution

180°/sec


Super-Fast
The RBX Robotic Jets belong to our
WaterShow product range.