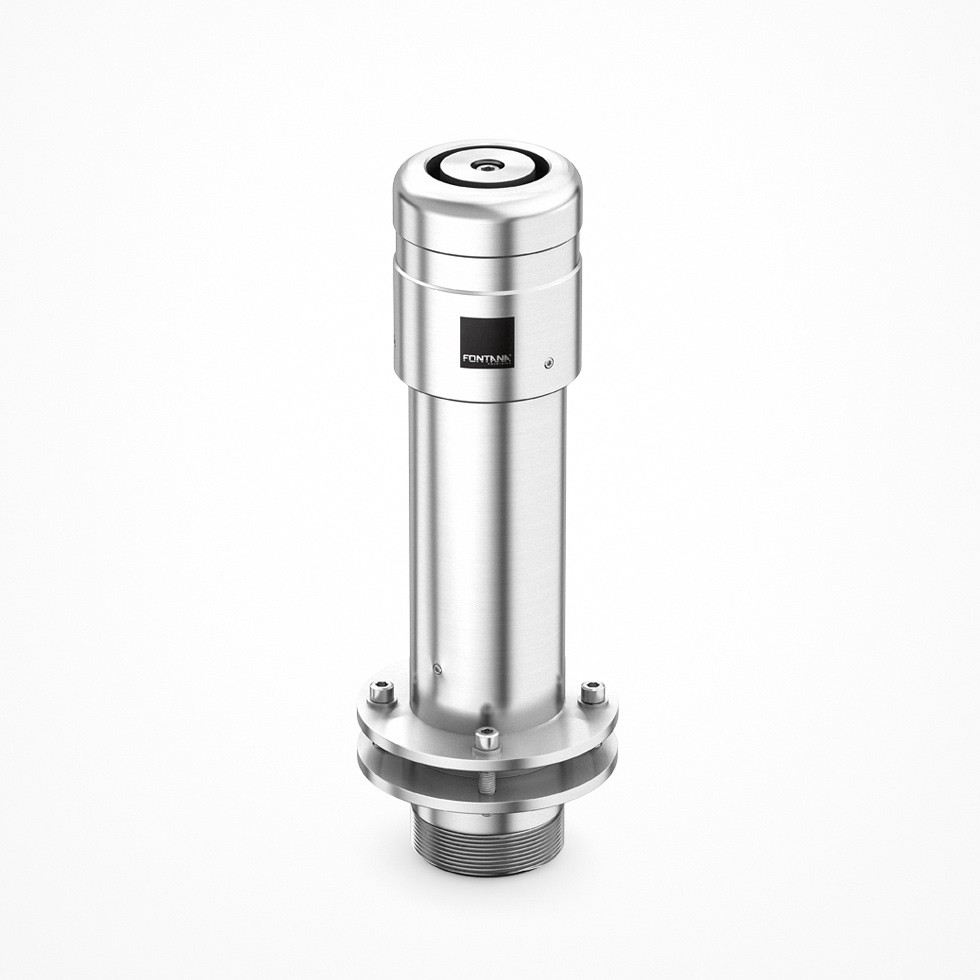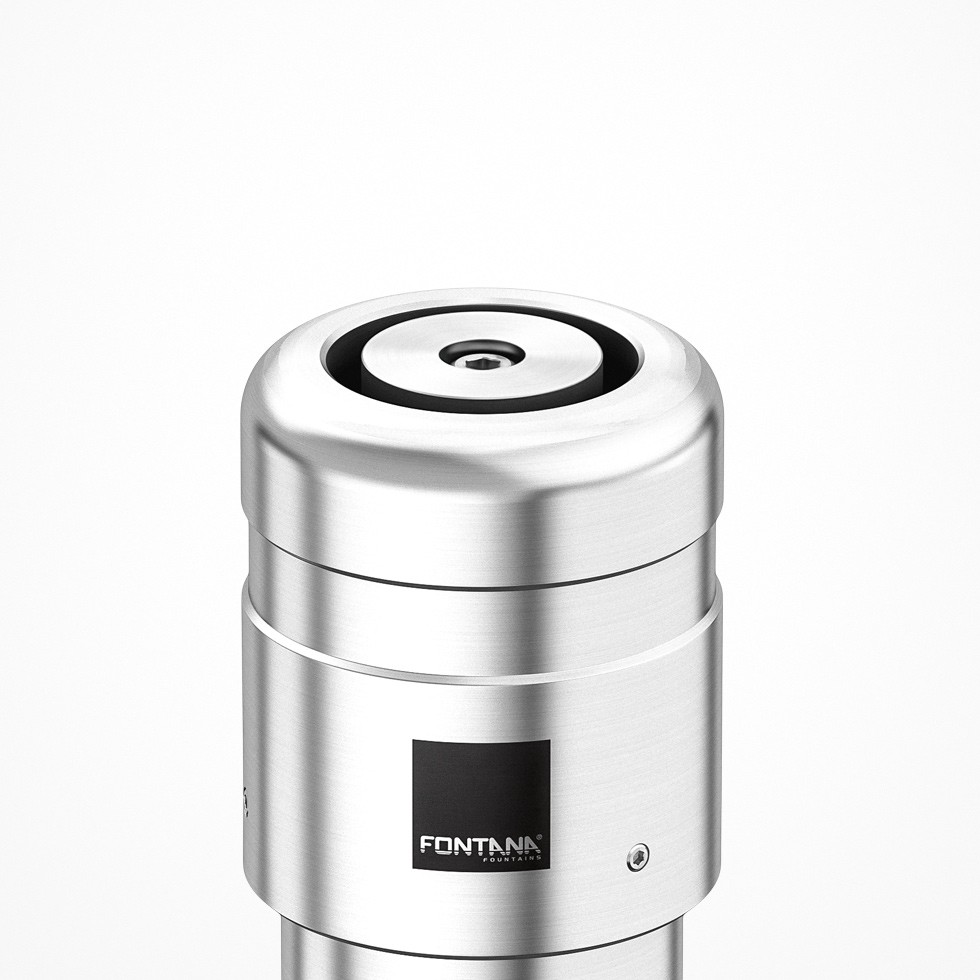 The Sleek jet — aptly named by the graceful, silky smooth water effect it creates which remains narrow, regardless of how high it shoots.
It is ideal for indoor areas like Shopping Malls and Atriums, where the tall and slender stream creates a very minimal and confined splash compared to other nozzles. The translucent water effect is maintained across the entire stream, creating a very visible and interesting visual result.
The Sleek jet is made entirely of premium Stainless Steel and it has an integrated swivel for easy angle adjustment. You can also fine-tune the water effect through the internal regulator.
Tall & Slender Water Stream
Very Minimal Splash
Customizable Water Effect
Made of Stainless Steel
Integrated Swivel Ball Joint
Water Level Independent Nozzle
Water supply to the jet must be linear, non-turbulent
Highly efficient nozzle due to the Stainless Steel friction-less internal surface
Take a moment to notice the buttery-smooth water effect of the Sleek Jet. It is tall & gracefully thin, very visible and it creates virtually zero splash. The hypnotizing pattern is an excellent choice for a multitude of applications where a tall water shape is needed but noise and splash must be eliminated.
Technical Specifications
MSJ 200

Material

Stainless Steel AISI 316L

Inlet
2″ BSP Female
Nozzle Orifice
45 mm
Dimensions

70 x 262 x ∅98
Integrated Swivel
Male ±5°
Spray Height ▼

Flow

| Head


[Lpm]

| [m]

6.0 m

222

| 8.4
8.0 m

247

| 10.4
10.0 m

278

| 12.8
12.0 m

305

| 15.8
15.0 m

348

| 20.8
20.0 m

409

| 28.5
25.0 m

446

| 34.0
30.0 m

572

| 45.2
Downloads
You can download any of the following files for your own personal use. Information contained in these files might change without prior notice. Copy in part or in whole, as well as reproduction, publication, distribution or any other use are strictly prohibited without written consent by Fontana.