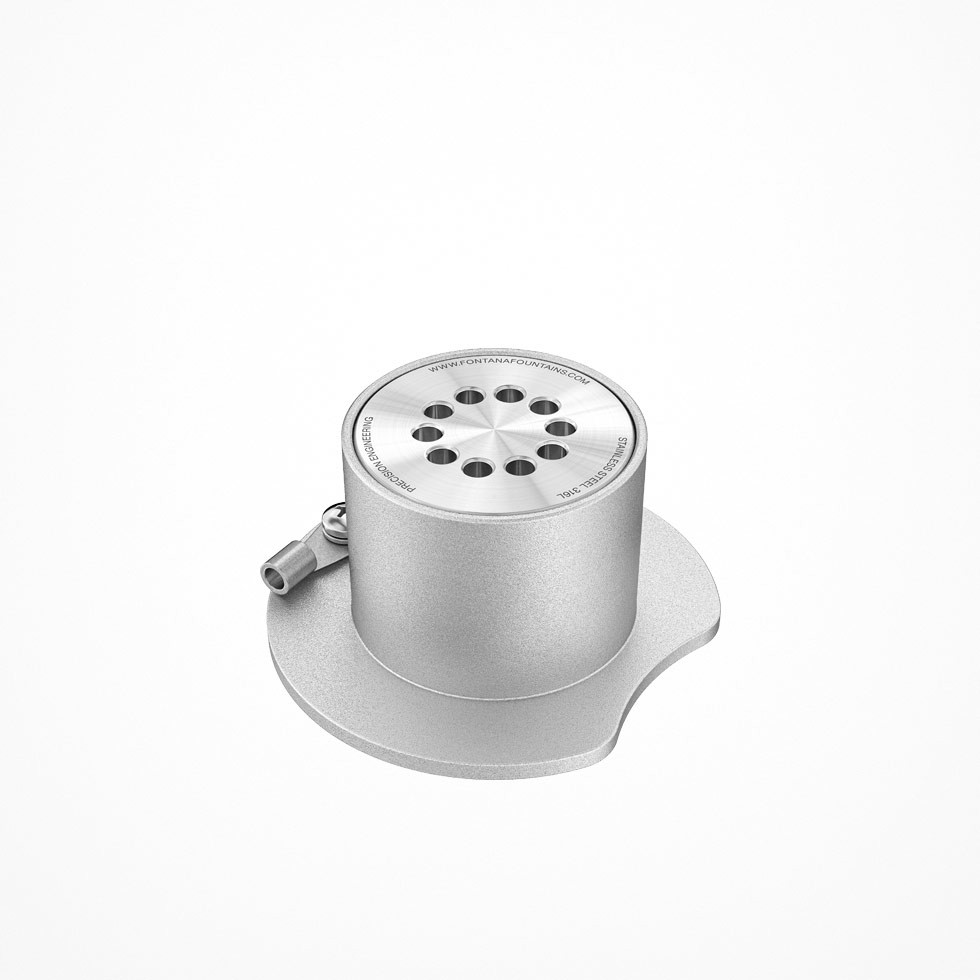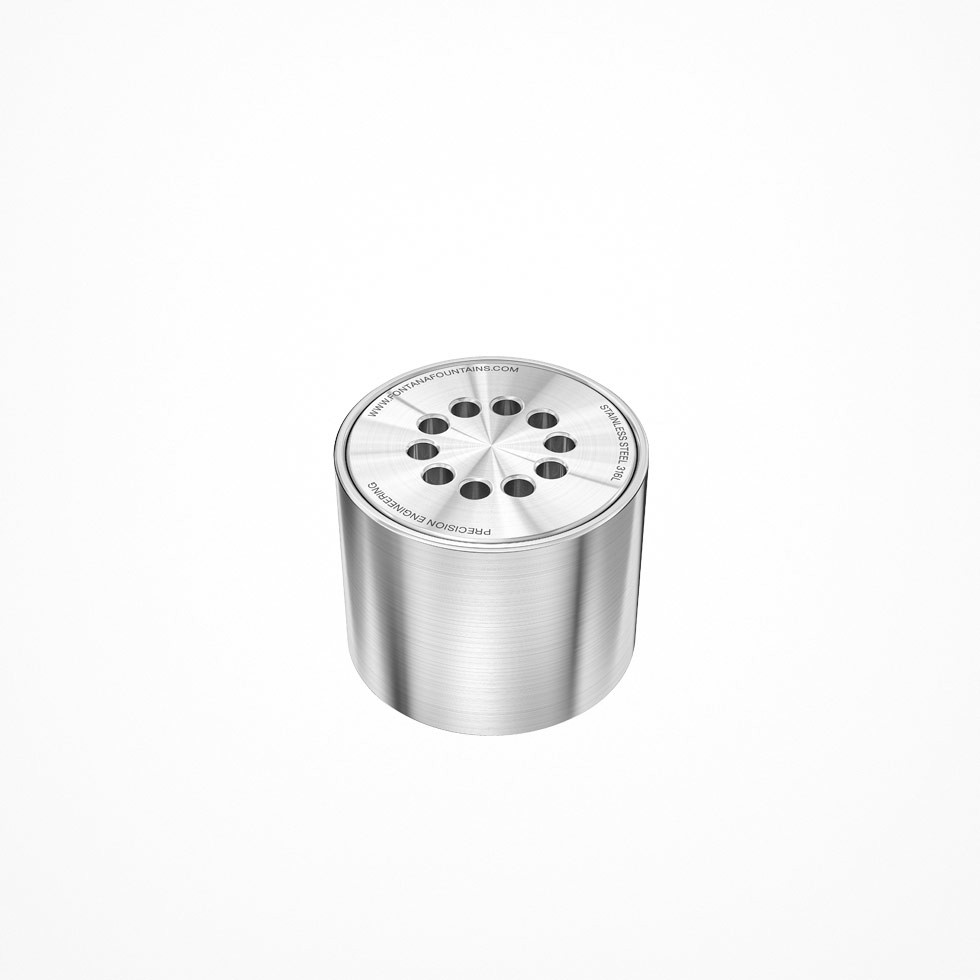 The Frothy Bubbler (DMC series) is an ultra-efficient, heavy-duty nozzle for frothy and thick water effects. The DMC is designed for submerged use (75-130mm) where the water streams become bulky and frothy like a water mount, while the nozzle remains completely invisible below water.
Compared to other nozzles, the Frothy Bubbler, creates a wide effect and more "solid" foam without being water level dependent, leading to a very impressive, wind-resistant, and highly visible water effect.
Rich, foamy effect
Not water level dependent
Two installation methods
Invisible nozzle
Made of Stainless Steel 316L
Fine screening of water supply is required
Project Spotlight
Ain Dubai (Wheel)
Ain Dubai (previously named the Dubai Eye or Dubai-I), at Bluewaters Island in the United Arab Emirates, is the world's tallest and largest observation wheel, with a height of over 250 m (820 ft).
Right at the megastructure's feet, there are two identical water features with dozens of low, highly-frothy jets – Fontana Frothy Bubblers.
The Frothy Bubblers create a very impressive, yet subtle water effect. The nozzles are invisible as they are working below the surface; nothing is visible when the water feature is not working and then water seems to erupt out of nowhere.
Technical Specifications
DMC150 is for installation as a regular nozzle. DMC150.N is for recessed installation.
Installation Depth (from water level)
Height
75 mm [3 in]
100mm [4 in]
130mm [5 in]
300mm [12 in.]
94 lpm
1.8 m Head
73 lpm
2.6 m Head
84 lpm
3.0 m Head
600mm [24 in.]
100 lpm
3.5 m Head
110 lpm
5.0 m Head
120 lpm
6.0 m Head
900 mm [36 in.]
116 lpm
5.6 m Head
133 lpm
7.4 m Head
142 lpm
8.5 m Head
1200 mm [48 in.]
134 lpm
7.4 m Head
157 lpm
10.2 m Head
181 lpm
11.8 m Head
Downloads
You can download any of the following files for your own personal use. Information contained in these files might change without prior notice. Copy in part or in whole, as well as reproduction, publication, distribution or any other use are strictly prohibited without written consent by Fontana.